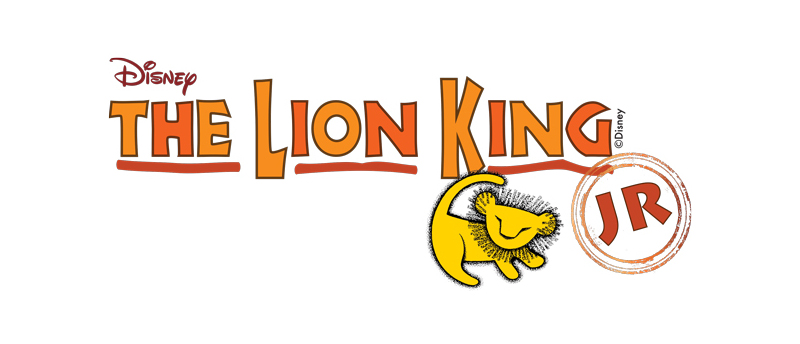 The Lion King Jr. tells the story of the epic adventures of a curious cub named Simba as he struggles to accept the responsibilities of adulthood and his destiny as king. Along the way, the young lion encounters a colourful cast of characters including spunky lioness Nala, charismatic meerkat Timon, and loveable warthog Pumbaa. 

To claim his rightful place on the throne and save his beloved Pridelands Simba must find his inner strength and confront his wicked Uncle Scar. The Lion King Jr. features classic songs from the 1994 film such as "Hakuna Matata" and the Academy Award-winning "Can You Feel the Love Tonight" as well as additional songs penned for the Broadway production.




Online ticket sales for the 4pm performance on Sunday March 28 have now closed.
There are still tickets for sale at the box office at the theatre.
See our web site for a downloadable copy of your E-program from the Diamond Valley Singers web site
Your E-program is available HERE


Tickets may be purchased at the box office.
PERFORMANCES
SHARED ROLES DETAILS all other children will appear as the same character in each show
Saturday March 20, 2pm (Masaai)
Saturday March 20, 5pm (Zulu)
Sunday March 21, 2pm (Zulu)
Sunday March 21, 5pm (Maasai)
Saturday March 27, 2pm (Zulu)
Saturday March 27, 5pm Maasai)
Sunday March 28, 1pm (Maasai)
Sunday March 28, 4pm (Zulu)
Shared Roles/Casts
Maasai Cast:
Mufasa - Eric,
Zazu - Luca,
Young Nala - Evie

Zulu Cast:
Mufasa - Hudson,
Zazu - Dante,
Young Nala - Solveig
TICKETS
Theatre - Adult, $27, Concession/Group of 10+, $22, Child under 18 years - $15
Restricted Section - Adult, $25, Concession/Group of 10+, $20, Child under 18 years, $12
(please note that your view of the stage may be impeded from these seats)
VENUE
Warrandyte High School Theatre
Corner Alexander and Heidelberg Roads
Warrandtye, Vic 3113
Map
HERE
COVID19
Diamond Valley Singers and Warrandyte High School are adhering to current COVID 19 restrictions which may vary by the time we start performances. The theatre has a reduced capacity of 180 audience maximum.
Masks are no longer mandatory in the theatre/venue. You must remain in your allocated seats.
Hand sanitiser will be available in the foyer, toilets, theatre, and outside.
Registration is required upon entry unless you have booked your tickets online.
If you are unwell you are required to stay home; we can organise replacement tickets or refunds as necessary.

Find out more about the show and Diamond Valley Singers HERE