SVA Kranti: The Revolution Within (SOLD OUT)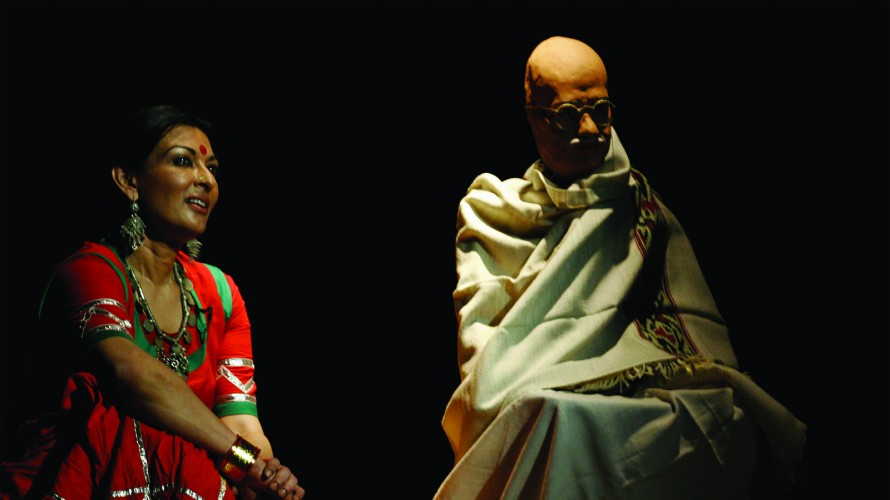 Dancer, storyteller and activist Mallika Sarabhai is one of the most vital figures in Indian dance today.
As director of the Darpana Academy of Performing Arts – established by her mother Mrinalini in 1949 – she has helped shape the dance vocabulary of countless students while also maintaining a rich and dynamic practice of her own.
With SVA Kranti: The Revolution Within, Sarabhai employs multimedia, theatre, music and dance to conjure an imagined conversation with Mahatma Gandhi through the prism of a 21st century woman. The work explores the lives of women who have struggled non-violently with truth, and challenges the relevance of Gandhi's teachings to the contemporary female experience. The videoscape and lighting design for the show has been created by Yadavan Chandran.
Fiery, irreverent and provocative, Sarabhai dances with an urgency that will not be denied. Following the performance, an artist talk sees this social justice crusader and nominee for the Nobel Peace Prize join artist-curator Nithya Nagarajan for a discussion about her unique brand of 'artivism', her dance practice and her politics.
WHEN: Friday 28 and Saturday 29 February, 7pm (60 min performance followed by 30 min talk)
VENUE: FCAC Performance Space
COST: Full $30 / Concession $20
Please note:
This performance employs a lock-out policy. Audience members that arrive later than 10 minutes to the performance will not be permitted to enter.
The event has 18+ recommendation. The concepts presented could be complex to grasp for younger audiences.
Location
Footscray Community Arts Centre Performance Space
45 Moreland Street, Footscray victoria 3011