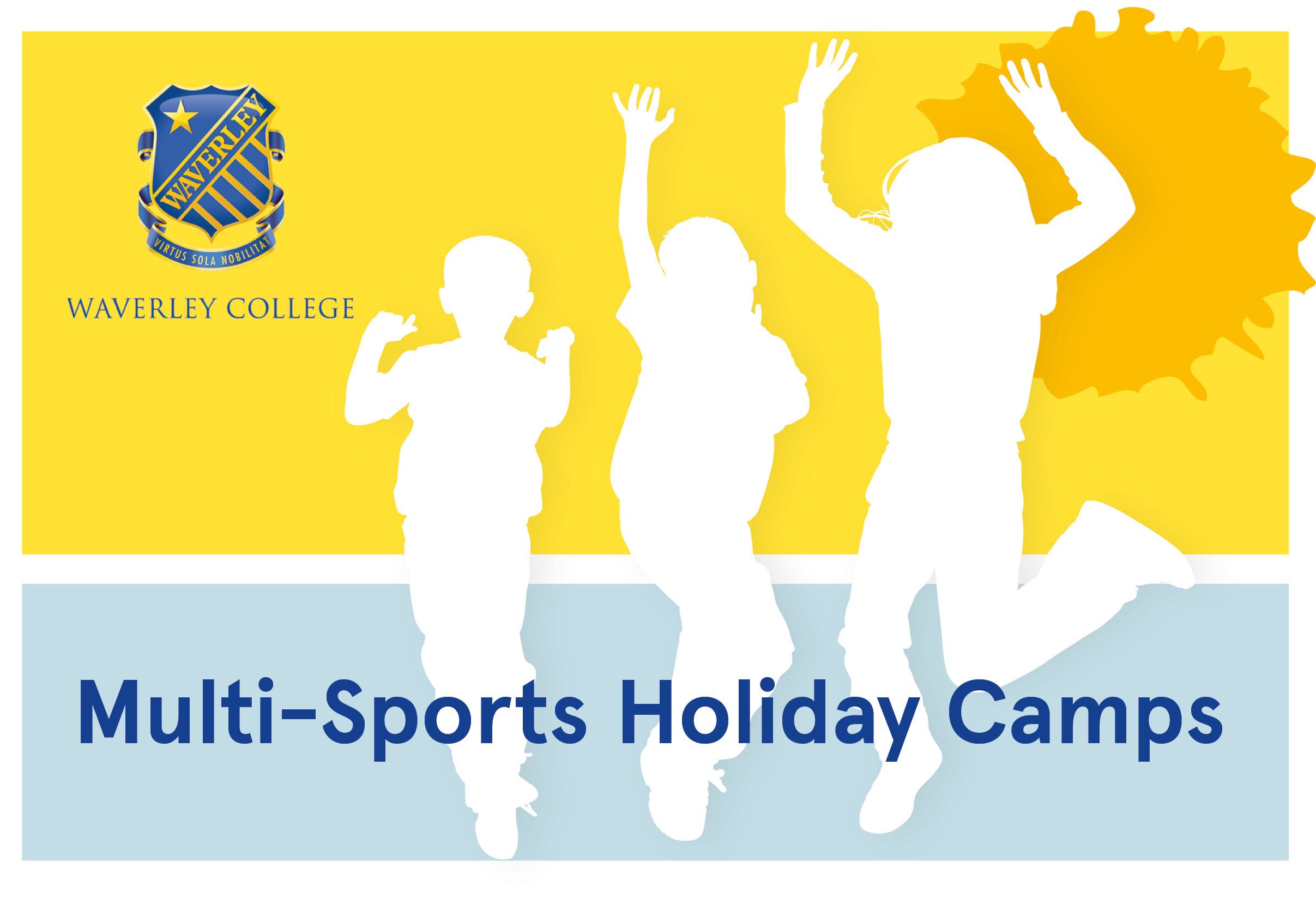 Waverley College Multisports Holiday Camp Summer 2019
A fun multi-sports school holiday camp for boys and girls 10-13 years.
Camp 1: Monday 9 Dec to Friday 13 Dec 2019
Camp 2: Monday 16 Dec to Friday 20 Dec 2019
Br R J Wallace Performing Arts Centre, Waverley College, 131 Birrell Street, Waverley
Fees
• $275 per individual participant per week for 8.00am to 3.30pm Monday to Friday.
• Additional $50 per week ($10 per day) for the late pick up option to 4.30 pm.
• Casual rate at $85 per day subject to availability (including late pickup option).
What to bring and where to go
• Morning tea and daily lunch.
• A hat, sensible clothing and sunscreen, and sports shoes.
• Participants are welcome to bring their own tennis racquet or cricket equipment.
• Daily drop off and pick up at the Performing Arts Centre, 131 Birrell St, Waverley (near Henrietta Street)
Wet Weather
• Indoor activities will replace outdoor activities.
Staffing
• Only accredited staff with child minding clearances will supervise the camps.
A typical day
8:00 – 8:30 Drop off/sign in
8:30 – 9:30 Cricket skills & games
9:30 – 10:30 Basketball & dodge ball
10:30 – 11:00 Morning Tea
11:00 –12:30 Soccer
12:30 – 1:00 Lunch
1:00 – 2:30 Movie
2:30 – 3:30 Indoor sports games
3:30 – 3:45 Pick up and sign out
3:30 – 4:30 Late pick up
Contact: