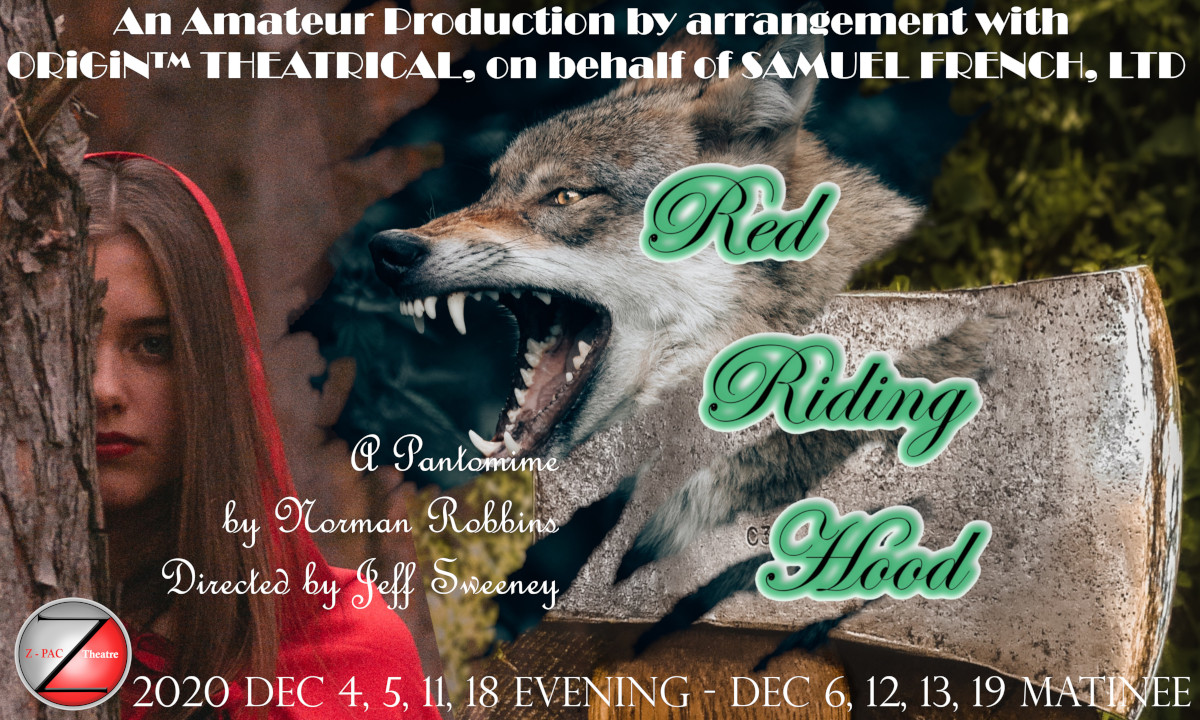 Written by Norman Robbins; Directed by Jeff Sweeney

Once upon a time, the original Red Riding Hood was rescued and the Wolf defeated. Many years later, her granddaughter is now a new Red Riding Hood – and the Wolf has returned looking for revenge. With both a greedy Squire and a new woodcutter seeking her hand in marriage, it's going to be an interesting time for the new Red Riding Hood.
VENUE:
Z-PAC Theatre 15 Zephyr St [CITY] QLD 4655
Please Note: Online Bookings close 2 1/2 hours prior to the event. After this time, tickets can be purchased at the Box Office at the Theatre prior to the performance if seats are still available. Please arrive at least 30- 45 minutes prior to show time to avoid queues. Bar and kitchen facilities will be available.
Please note - you are NOT required to print out your tickets.
Regular ticket prices range in price from $16.50-27.50

CONTACT DETAILS: : Email: treasurer@zpactheatre.com