RWA OWL: The Rhythm Method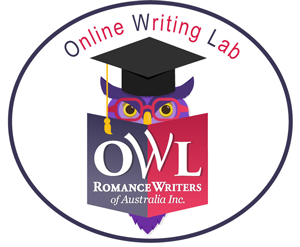 From action beats to the way a sentence flows; from the back-and-forth patter between two characters to the pulse of tension thrumming behind the scenes, a story's rhythm can shape the tone and atmosphere of a story and bring it to life, but how do you find those patterns when you're busy trying to obey all the writing "rules" out there?
THE RHYTHM METHOD will guide you through different techniques to tighten your text, improve your pacing and find the rhythm in your writing. Each week we will demystify some of those pernicious writing "rules" and you'll learn tips and tricks to tighten your text and find your story's rhythm.
Who the course is for: Writers of all levels who want to improve their writing skills and push their manuscript to the next level.
During this course you will work on your existing manuscript and:
1. See how rhythm can drive a scene.
2. Learn how to make a dialogue sandwich.
3. Discover how to eliminate redundant writing.
4. Find out how to recognise filter words, passive voice and showing/telling.
Pre-course preparation
Participants should have at least a partial manuscript that they can work on during the course.
Course Type
Editing.
Hours of Commitment
Minimum 2 hrs/week (To go through materials and complete exercises. Additional time for forum participation).
Presenters Bio
Abigail Nathan has run Bothersome Words Editing & Writing Services for over ten years. She has edited for Australian trade publishers, including HarperCollins, Penguin Random House, Harlequin, Escape and Hachette, as well as UK publishers including Little, Brown Book Group, Hachette and Gollancz, and small presses in the USA. She also works regularly with emerging and self-publishing writers — editing, mentoring, and helping them to develop their work. She can be found online as @BothersomeWords on Twitter and Facebook
Discover more at: www.BothersomeWords.com
Course Dates: 3rd February to 28th February 2020
Cost: RWA-Member – $55.00 Non RWA-Member – $88.00
* Please note, there is a $0.50 Trybooking fee at checkout.
Venue: Online - RWA Moodle Platform
(Course attendees will be notified of access/login details via email from the OWL Registrar a few days prior to the start date of the course)




RWA OWL Courses
PO Box Q740




Queen Victoria Building




NSW 1230
Contact Details:




Debbie Deasey




OWL Registrar




owlsregistrar@romanceaustralia.com
SaveSave