Rotary Club of Cairns 90th Birthday Celebrations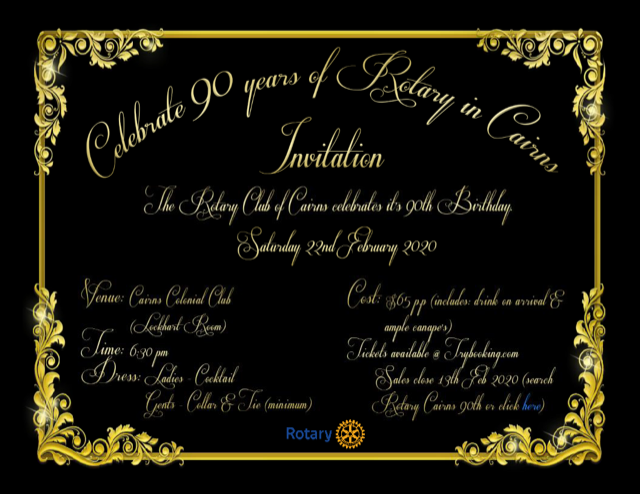 Celebrate 90 Years of Rotary in Cairns and surrounding regions with the Rotary Club of Cairns at their 90th Birthday Celebrations.
Location
Cairns Colonial Club
18-26 Cannon Street, or Behan Street (access to Function Centre), Manunda Queensland 4870
Contact Details
Ticket Price - $60 Early Bird Special if purchased on or before 1 February 2020, $65 if purchased after 1 February 2020. NOTE: Tickets will NOT be available on the night.
Menu - Cocktail function with antipasto grazing tables on arrival, canape's (6pieces), small noodle box meal, birthday cake, tea and coffee.
Accommodation - Discounted rooms available at the Cairns Colonal Club beginning at $99 per night - mention the event when making your booking.