COVID-19: The Impact on Terms & Conditions (Live/Recorded)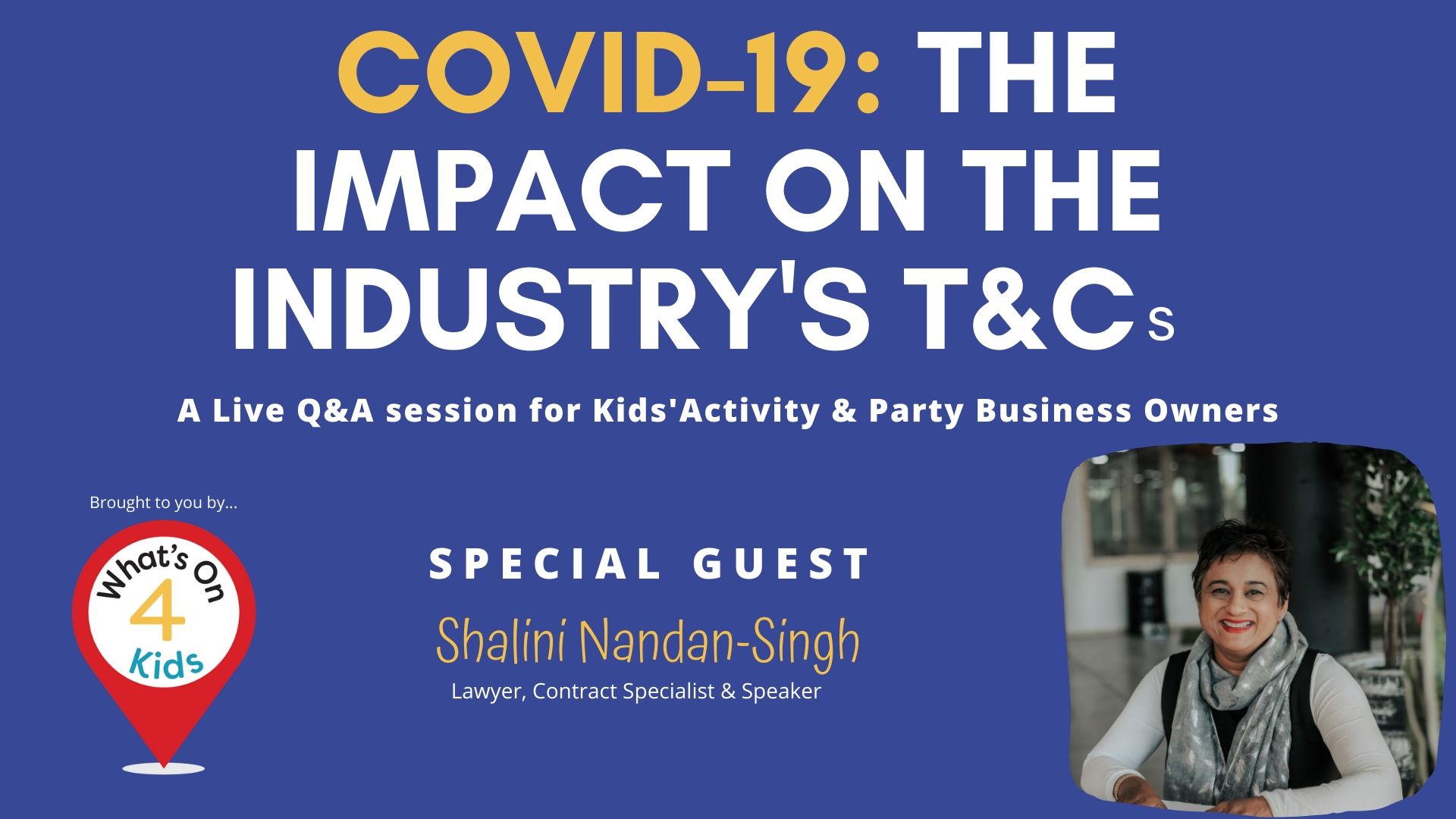 It's currently unprecedented times & the kids' activity and party industry are getting hit hard with cancellations.
So what happens to T&C's in times like these? Do you have to refund if a parent demands it? Or are there ways around it that work for everyone? These are some of the questions we will asking Shalini Nandan-Singh - Lawyer, Contract Specialist & Speaker.
Shalini will also be talking about what your T&C's need to include if you are moving to provide video content or live streaming.
Location
Via Zoom Link (will be provided)
Australia
Contact Details