Megan Goldin Live Online with Sue Turnbull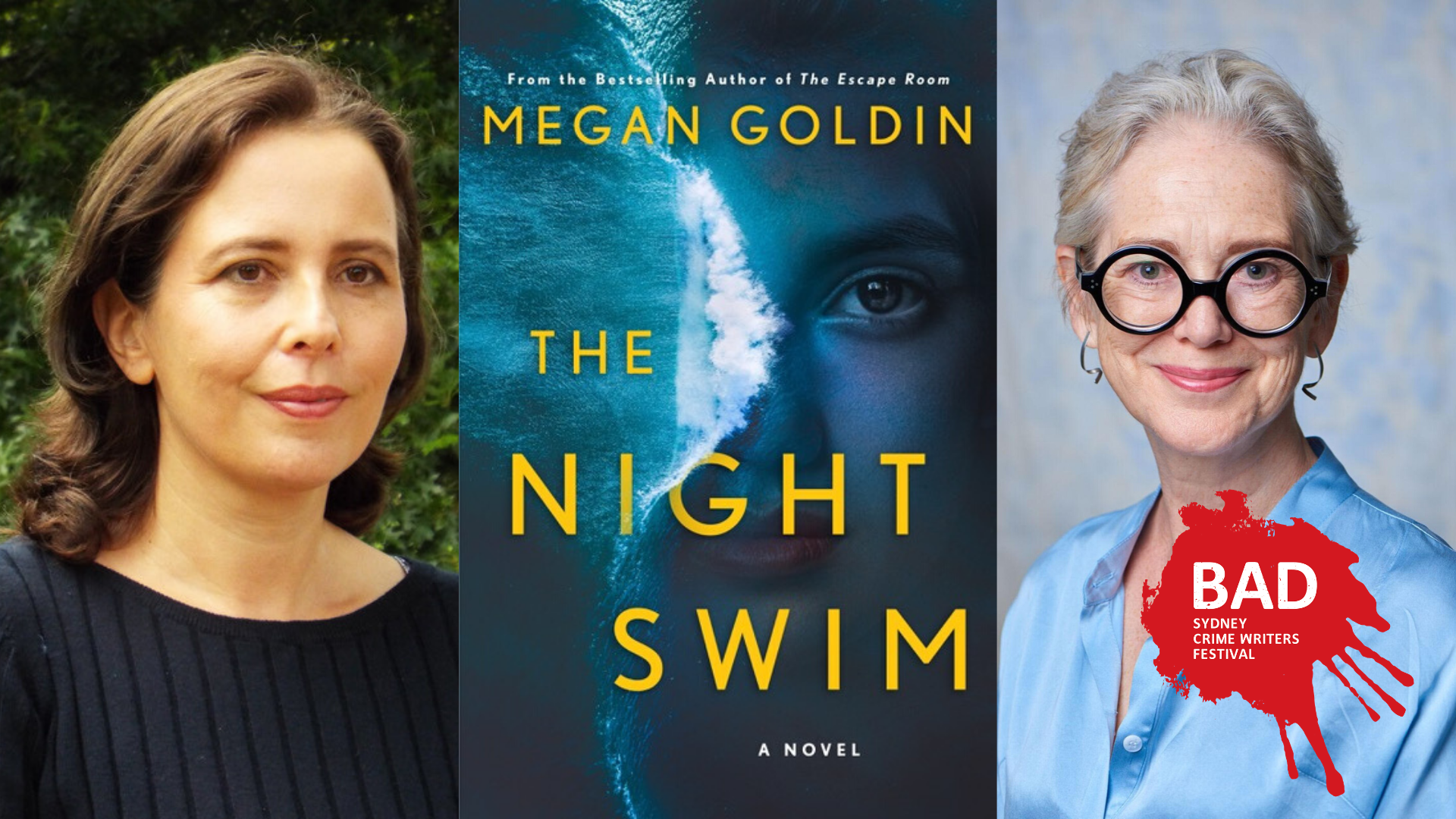 Was it rape or consensual sex? Did she drown or was she pushed?
Join BAD Sydney Crime Writers Festival to hear rising star Megan Goldin, author of The Girl in Keller's Way and The Escape Room ("unforgettable" according to Harlan Coben) talk about her brand new third thriller The Night Swim, with crime reviewer par excellence Sue Turnbull.
Book your free ticket to receive an invitation link to watch the event online. Attendees will receive the link by email the night before the event. If you'd like to buy a copy of The Night Swim or Megan's other books, go to our bookseller partner Better Read than Dead.
THE NIGHT SWIM
Rachel Krall, the podcast host of Guilty or Not Guilty, travels to a small town to cover a controversial rape trial. She becomes obsessed with a death that took place there years before. Are the two events connected? Who is leaving mysterious notes for her? What really happened to Jenny, and is Rachel herself in danger?
ABOUT THE SPEAKERS
With her bestselling domestic noir first book The Girl in Keller's Way nominated for major crime awards and her second book The Escape Room called 'one of my favourite books of the year' by none other than Lee Child, Megan Goldin is a name to watch. She worked as a journalist for Reuters, the Australian ABC and Yahoo! News before writing her debut thriller.
Sue Turnbull is Professor of Communication and Media Studies at the University of Wollongong. She has been reviewing crime fiction for The Sydney Morning Herald and the Age for over twenty years and is a scholar of crime on screen. Her publications include The TV Crime Drama.
(Australian Eastern Standard Time)
Location
Online event access details will be provided by the event organiser

This event will run over Zoom. You will need to register for a free Zoom account and have the Zoom application downloaded onto your device. You can download Zoom onto your device in advance of the event, or it will download when you click on the link. Please be ready with your device connected to the internet ten minutes before the event is due to start to avoid any technical delays.
Library Partners: Waverly Library, Blacktown City Libraries, Hawksebury Library Service, Campbelltown City Library, Mosman Library Service.
Contact Details