SOUTH32 GEMCO 2020 Women in Resources NT Awards Gala Dinner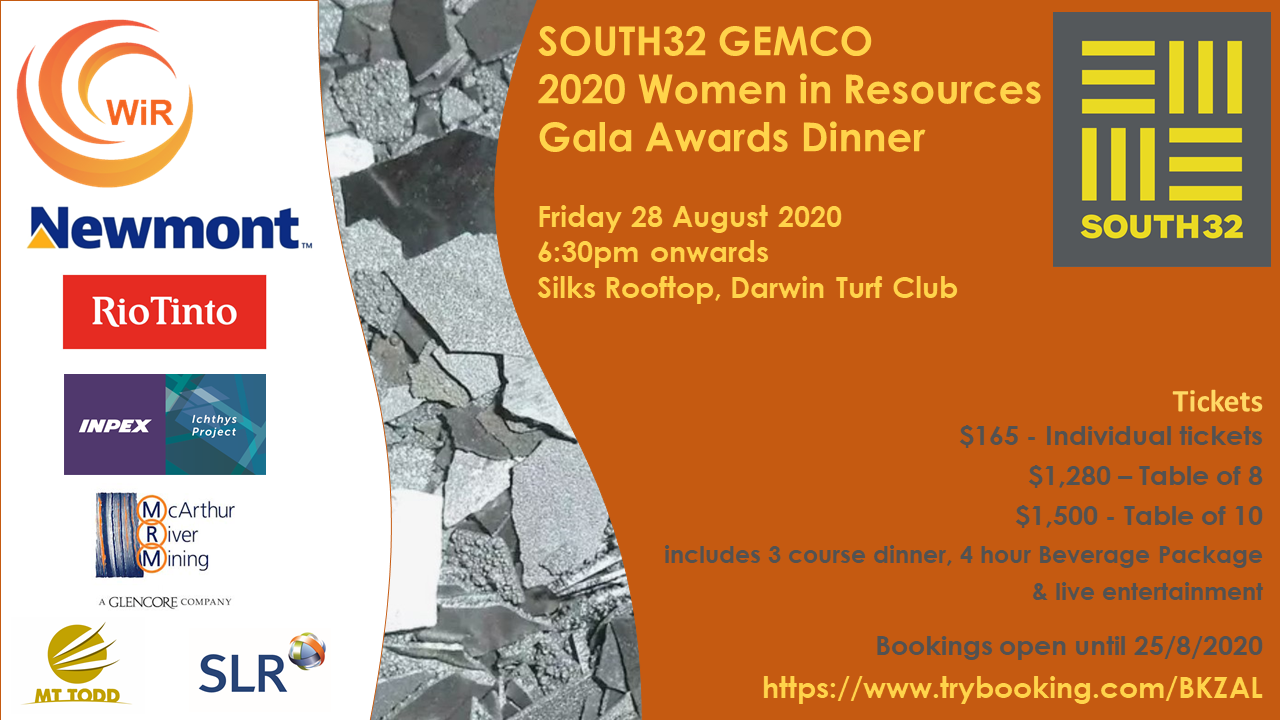 The SOUTH32 GEMCO Women in Resources Gala Awards Dinner celebrates and recognises the great achievements of women, men and companies who are making an outstanding contribution towards a more diverse workforce in the resources industry. The Gala Dinner includes a three course meal, beverages, entertainment, plus a true celebration of those who are making a difference in the NT's Resources Industry.
We encourage you to book a table and take advantage of the savings.
We look forward to again recognising the achievements of our incredible Territority individuals and companies at this wonderful event.
Tickets
$165 per person
$1,280 for a table of eight
$1,500 for a table of ten.
Awards Dinner
Friday 28 August 2020
6:30 pm for pre-dinner drinks
Silks Rooftop
Darwin Turf Club
Darwin, NT 0800
Kate Finch - Email: info@wir.org.au or Mobile: 0413 633 750
This event is proudly supported by:
Platinum Sponsor:
SOUTH32 GEMCO
Gold Sponsor:
Newmont Gold Corp
Award Sponsors:
Rio Tinto Gove
McArthur River Mining
INPEX
Student Table Sponsors:
Mt Todd - Vista Gold
SLR