z 2020/10 Ferrari Concorso & Garage Guided Tour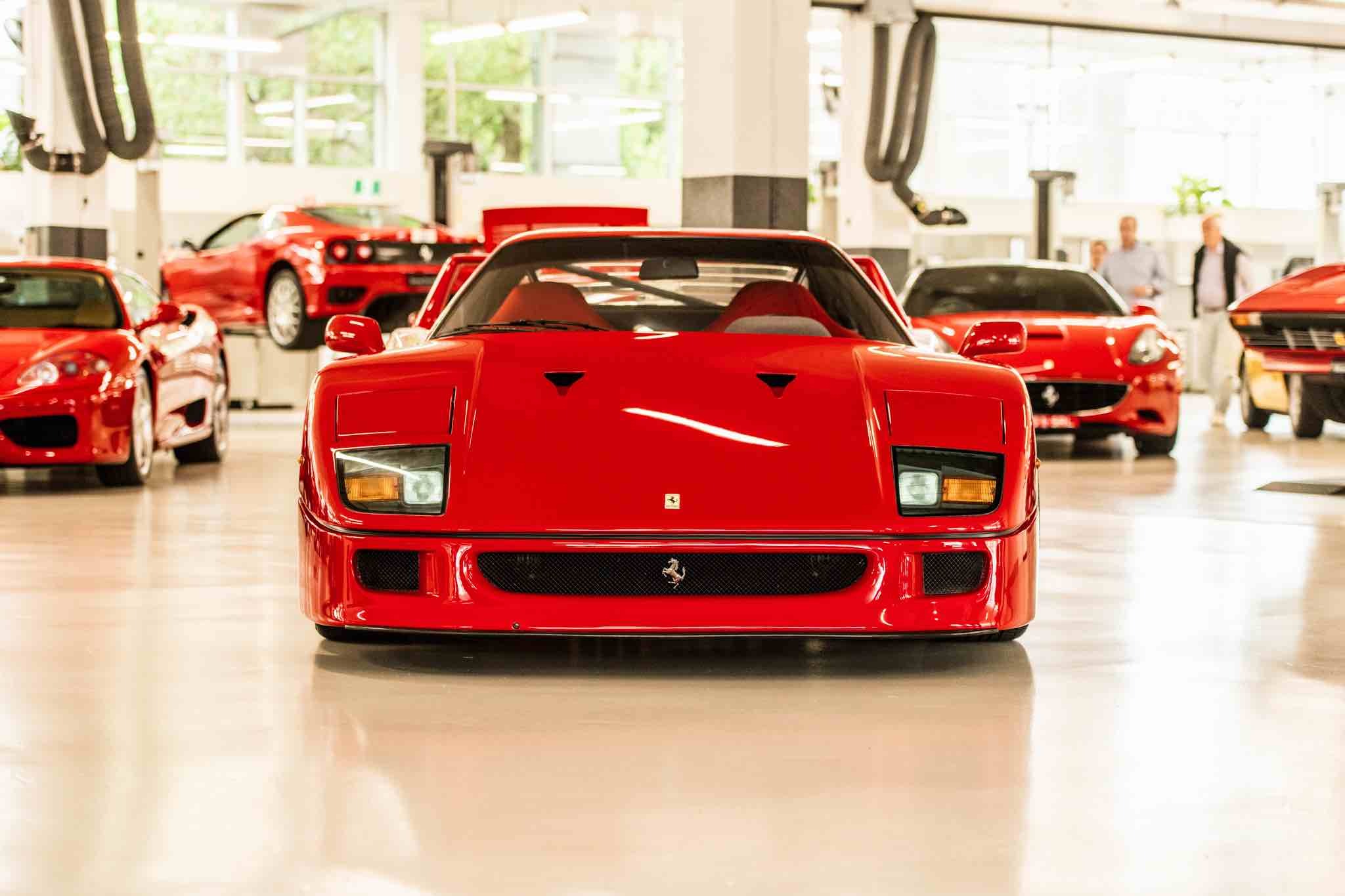 - choose a 1 hour time slot in the morning
During Covid19 we have been constrained from running events, so now we've created a specially structured event for members to comply with social distancing.
Something new and different - a 45 minute guided tour of the Ferrari Concorso d'Eleganza and the ultimate Ferrari garage and workshop.
During the judging of the Concorso d'Eleganza, Ferrari members will be on one of our 45 minute guided tours where 10 Ferrari specialists will be stationed around the garage to give you a commentary on everything Ferrari in the garage.

There will be Ferraris on the hoists, special Ferrari workshop equipment, Ferraris for Classiche, new Ferrraris for our members to interact with and Ferraris being judged.
Coffee, cakes and pastries will be available in the outdoor Marquee at the entrance before and after the guided tour.
Ferrari Club Members can bring 1 family member for this free event.
Parking outside the building down the driveway and on the street. No parking inside the garage.
Due to Covid19 the logistics this year are very differentL
- You must register in advance to attend
- Ferrari Club Members only + 1 family member
- Ferrari face masks will be supplied
- Social distancing observed by limiting the number in each visitor group and staggering attendance times
- Contact tracing procedures will be managed by a dedicated Covid supervisor
- Since the event has small groups of a maximum of 10, please be punctual with the allocated time on your ticket
PLEASE NOTE: Due to Covid19 everyone must register before the event. No "gatecrashers". There will be no exceptions on the day. If you are not registered you will not be admitted.
The Concorso event on Saturday will be streamed live, with professional photographers in attendance.

Attendees must register in advance by clicking on BOOK NOW on the top of this screen
Location
Ferrari Roseville
12 Barcoo St, Roseville NSW
Contact Details