At The Top Of Your Voice with Hayley Scrivenor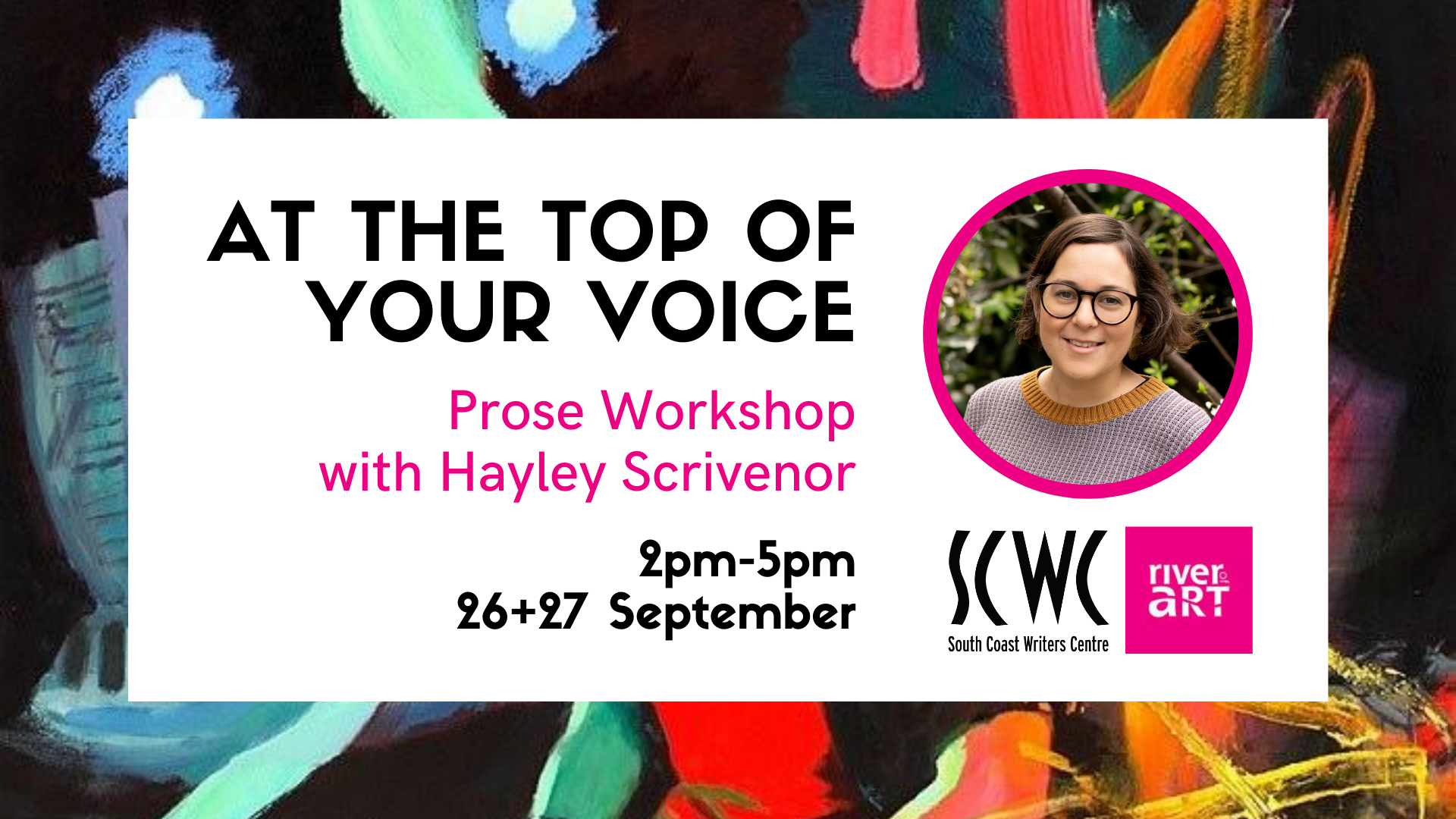 The South Coast Writers Centre presents a writing workshop as part of the River of Art Festival.

"The Festival theme is Resilience and Renewal recognising that we need to support our creative communities in recovery, widely promoting our fabulous artists, performers, musicians, venues and local businesses, within and outside our region."
You know the feeling when you open a book or start a short story and are instantly taken in by the voice? Something about the narration jumps out at you from the page: it's the elusive 'know it when you see it' that's the hallmark of a story well told. Join Hayley Scrivenor for an interactive workshop centred on voice, character and point of view. Aimed at all prose writers, with short readings and discussion, as well as exercises to help you hone the internal voice (the way your character speaks) and the external voice (the way the story is told), you'll walk away reinvigorated and ready to write.
Hayley Scrivenor is a writer, academic and former Director of Wollongong Writers Festival. Hayley's fiction and non-fiction has appeared in variety of contemporary Australian journals, and she was shortlisted for the Overland Story Wine prize. She was awarded the 2019 Ray Koppe/ASA Fellowship for her novel-in-progress The Push Back, about a young girl who goes missing from a small country town. In March 2020, this manuscript was shortlisted for the Penguin Literary Prize and is currently shortlisted for the Kill Your Darlings Unpublished Manuscript Award.
See more from the South Coast Writers Centre here, and check out the full River of Art program here.
BOOKINGS CLOSE MIDNIGHT 23 SEPTEMBER
Location
This workshop will be run twice:
At Moruya Golf Club on Saturday 26 September
At Narooma School of Arts on Sunday 27 September
If an in-person workshop becomes unwise due to COVID-19, this workshop will be run online.