Rotary in Harmony - Lift the Lid on Mental Health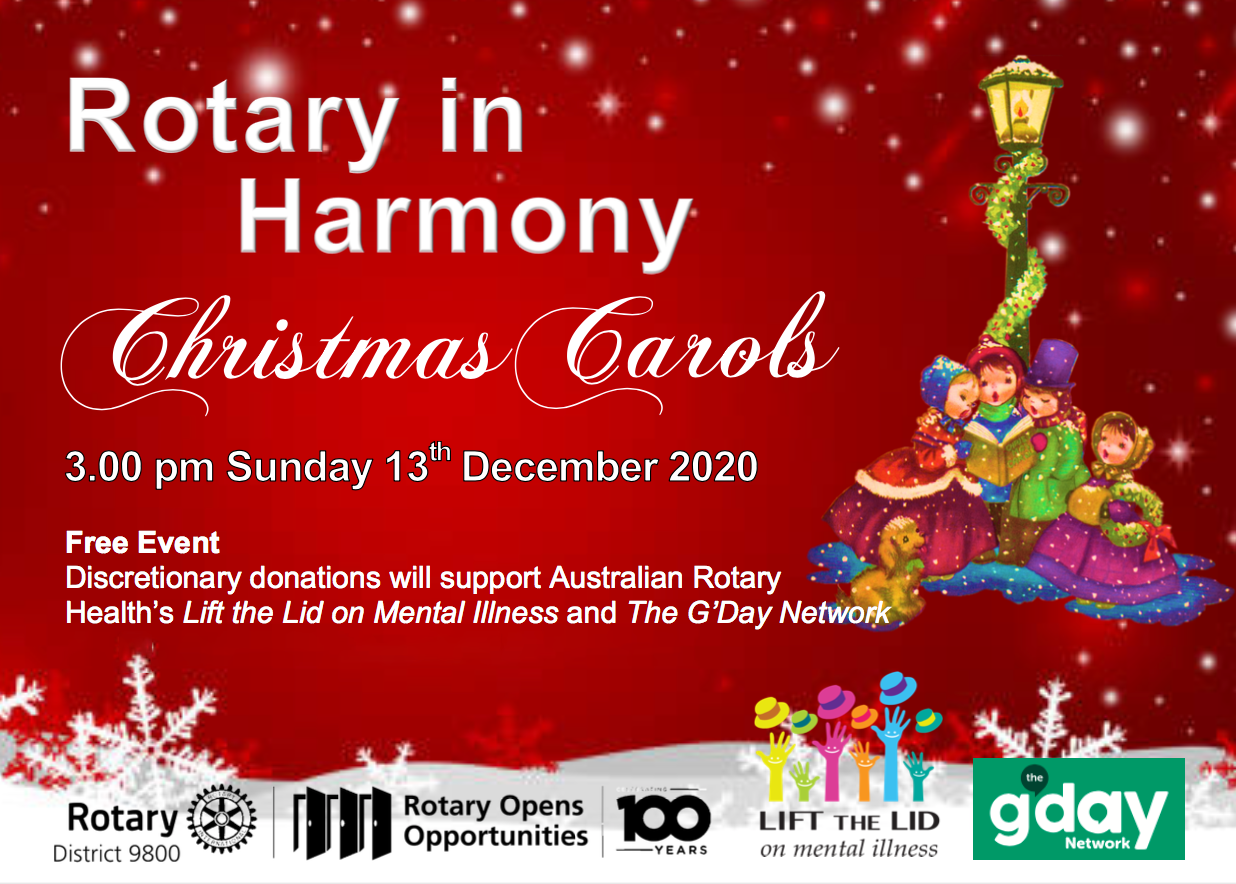 Join fellow Rotarians, families and communities for our Rotary in Harmony Concerts online via Zoom.

The value of the enjoyment of music on one's mental health has prompted a group of Rotarians to gather vocalists and musicians together for a series of afternoons to uplift the soul.

Entry is free however you are welcome to add a donation to Australian Rotary Health as part of your booking.
The link to the online event to be provided by the event organiser
Artists for Rotary in Harmony - Christmas Carols
---
2Mauro
Maurie took up guitar at teachers College and later played songs for Primary School students and at school Christmas events. He loves music particularly good guitar.
Rowan sang with Normie Rowe in a church choir for three years, with The Idlers Five for eight years and The Hip Replacements for 10. He is currently a member of Sing Australia Camberwell.
He and Maurie formed 2MauRo two years ago and, pre-COVID-19, sang at retirement villages making small contributions to the coffers of Rotary North Balwyn. They plan to resume when it is considered safe to do so.
---