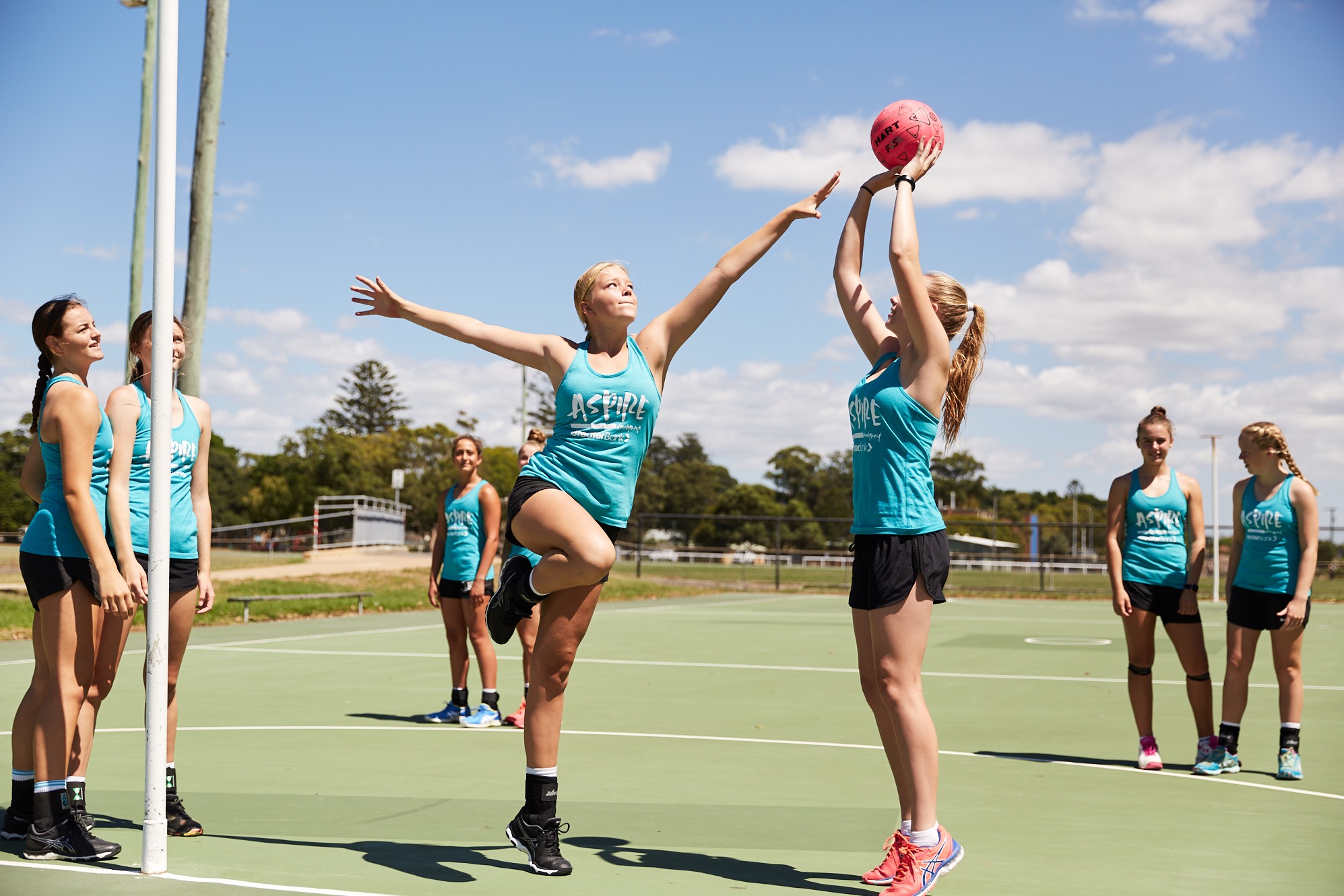 Aspire development focuses on building the foundations of an elite netballer. This program is delivered at your local courts. It will focus on the execution of skills, attacking and defending, as well as building resilient and robust netballers.

Our final session will involve match play. This will include challenging our netballers minds through game sense. Given the year it has been, this program is a must for aspiring netballers and limited spaces are available.
SCONE AND MUSWELLBROOK
Program
11-12 years, 9am-1015am
13-15 years, 1030am-1145am
Scone Association Courts TBC (move to basketball stadium)
Saturday 14th and 21st of November
Final session
9am-1130am
Sunday 22nd of November
Singleton Netball Association
Please note, to register you must be a registered player to Scone and Muswellbrook Netball Association. Register for the age you turn in 2020.
*The $80 registration fee covers both the program and final session. Players receive an Aspire Development, mini band and summer home program resource.
Any further questions, we would love to hear from you. Please email aspirenetball@outlook.com or jump on our website to read further information aspirenetball.com