Capitalising on Opportunity!! Murray Bridge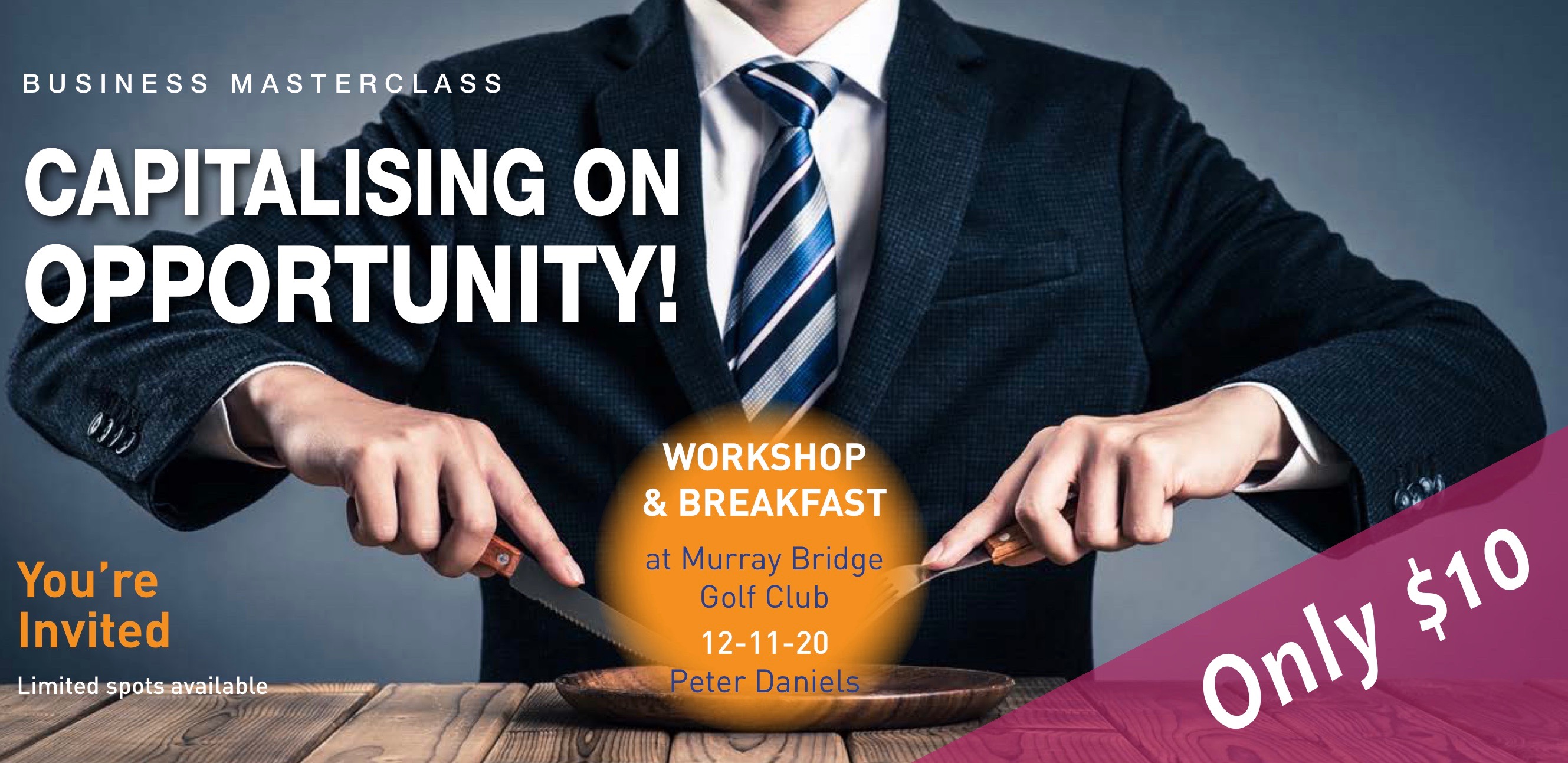 Really....Opportunity at the moment....a big YES!!
Move purposefully into the last part of 2020 ...with a plan for success and join Peter Daniels, and the business community as we come together and ensure we set ourselves up for A Productive finish to the year and a great start to the new Calender Year
You will learn how to 'tweak' the various elements of a business, ...and you'll learn a lot about what you can do to be extra competitive....and to make money!!
Location
Murray Bridge Golf Club
1 Ritter St, Murray Bridge South Australia 5253