MarionLIFE Hunger Walk 2020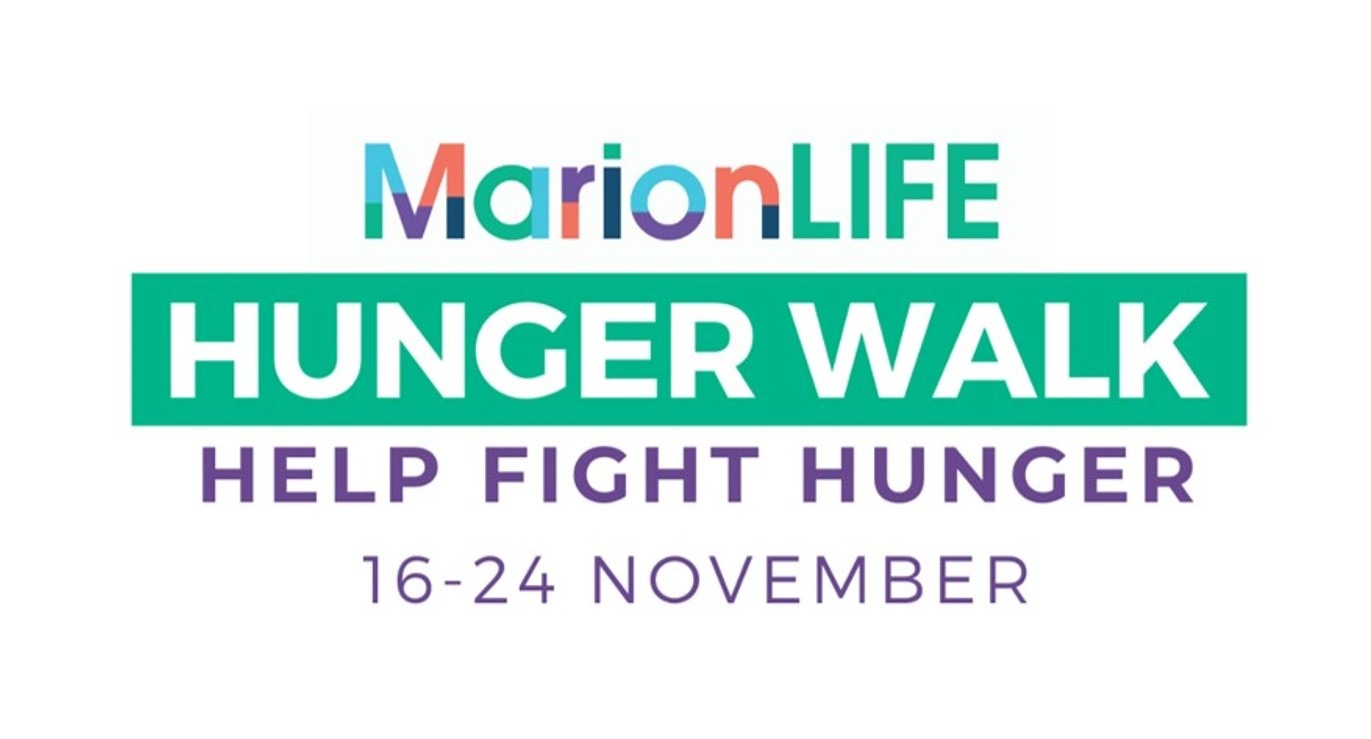 Register today and get involved!
1. Register on this website to be involved, funds raised support the work of MarionLIFE.
2. Walk to Drakes at one of these locations between 16-24 November: Ascot Park, Castle Plaza, Blackwood, Aberfoyle Park, Hallett Cove or Woodcroft.
3. Donate In-Store: pantry and hygiene basics to support people in crisis.
Take a photo of yourself donating in-store and tag #MLHungerWalk and #Drakes
Read on for how you can make an even bigger difference by donating extra funds for an Emergency pack or a whole-Community Meal.
Take A Step Further
Why not make an extra donation or commit to raising enough for a $30 Emergency Pack, $70 for 30 men to have a hot breakfast or $160 for 50 people to have a two course dinner? You can do this within your booking.
Create a 'Crowdraiser' at this link and invite your friends to donate https://www.givenow.com.au/crowdraiser/create?execution=e1s1
Can't participate, but would still like to make a donation? Donate online here www.givenow.com.au/marionlife
Proudly supported by:
Drakes Supermarkets: Ascot Park, Castle Plaza, Blackwood, Aberfoyle Park, Hallett Cove and Woodcroft.
Thank you for taking part in the MarionLIFE Hunger Walk, supporting the work of MarionLIFE as we give support to individuals and families experiencing challenges across Southern Adelaide.