OZACT presents A FEAST OF SHAKESPEARE

Cloudehill Twilight Series 2021
A FEAST OF SHAKESPEARE at Cloudehill Gardens
Presented by OZACT, Victoria's premier 'en plein air' Shakespearean Company
After cancelling productions earlier this year due to the Covid19 lockdown, OZACT, Australia's leading outdoor Shakespeare company has set the scene for celebrating this Christmas season with A FEAST OF SHAKESPEARE in Olinda's glorious Cloudehill Gardens.

A FEAST OF SHAKESPEARE brings together four abridged classics from OZACT's repertoire - HAMLET, PERICLES, KING LEAR and THE TEMPEST; a showcase of highly acclaimed productions of the company.
PLEASE NOTE:
Seating
Due to the current Covid restrictions for outdoor events, all attendees must be seated.
Please bring standard size camp chairs for each attendee.
Low-beach chairs, cushions or blanket to sit will NOT BE ALLOWED.
Picnic Dinners
Picnics & wine can still be enjoyed anywhere in the gardens prior to the event EXCEPT THE THEATRE.
The gates will be open all day so you can come early, enjoy the gardens and your picnic and wine then move to the theatre 15 minutes beforehand!
We will be helping with seating arrangements in order to get the vital 1.5m spacing right.
View our full CovidSafe Event Checklist Here >
DATE & TICKET PRICES
Saturday 20th March at 5.30pm
(Please arrive early in order to social distance on entry.)
General Admission $40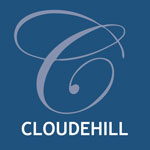 LOCATION
Cloudehill Gardens, 89 Olinda Monbulk Rd, Olinda VIC 3788
Phone: 03 9751 1009 or email info@cloudehill.com.au
Get directions