2021 LDA National Conference: Brisbane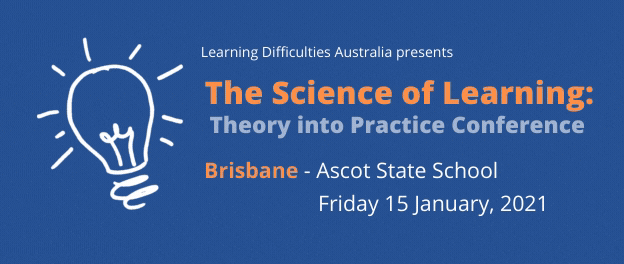 SCIENCE OF LEARNING: Theory into Practice Conference

Listen to the keynote speaker - the well-known reading researcher, Louisa Moats (Speech to Print).

Participate in practical face-to-face sessions based on research evidence around supporting students with reading difficulties, writing skills, spelling and mathematics. Hear from school leaders who have implemented the science of learning across a school and have employed a whole school focus to support students.
Location
Ascot State School
Pringle St, Ascot Queensland 4007
Contact Details