PURCHASE DIGITAL REPLAY - THE BIG QUESTIONS!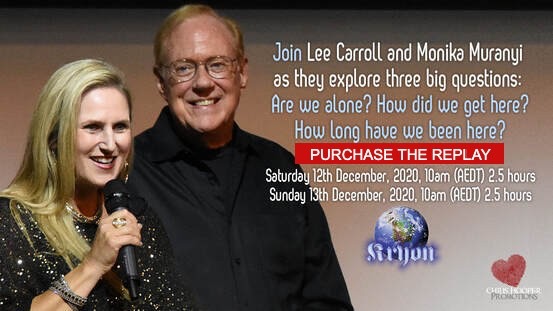 This was a two-day
(12th and 13th December)
live steamed event in Australia with Lee Carroll, Monika Muranyi and KRYON as they explored the following:
Are we alone?
How did we get here?
How long have we been here?

Is it possible that we are part of a grand galactic plan that has been designed with benevolence and intelligence?
​Be prepared to discover things you didn't expect as Lee and Monika uncovered and revealed the hidden truths of spiritual intervention. Kryon was there on both days, giving two channelled messages each day.
SPECIAL PRICE $82.00 AUD (PLUS credit card fees)