Belgian Beer Tasting (SOLD OUT)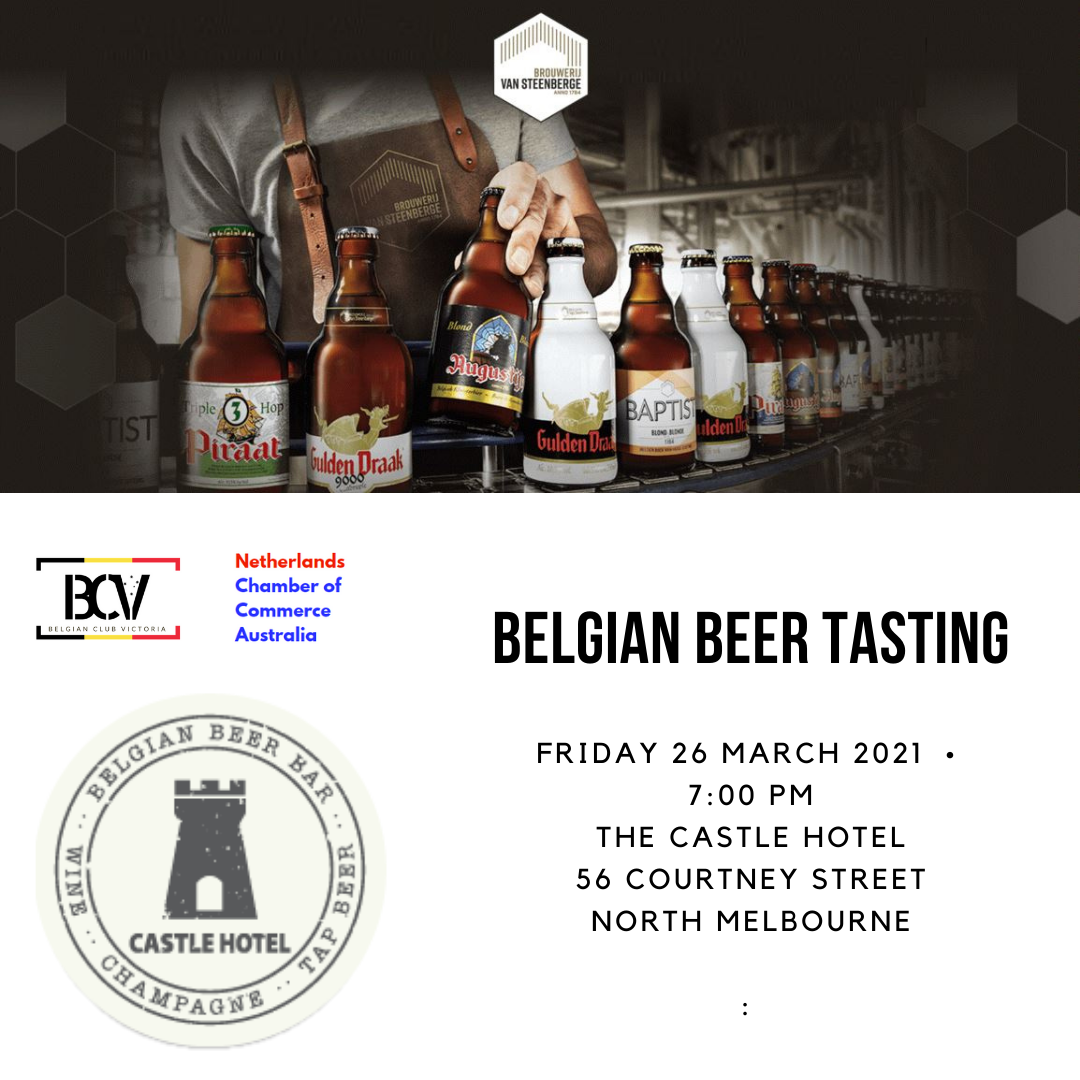 The Belgian Club Victoria (BCV) in conjunction with the Netherlands Chamber of Commerce Australia (NCCA) and Belgian Beers Australia proudly invites you to its first event of 2021. On Friday March 26th at 7pm we are organising a true Belgian Beer Tasting where we have been able to attract one of the top Belgian beer brewers: Van Steenberge.
Van Steenberge is known as the brewer of real classics such as Gulden Draak, Augustijn, Piraat, Bornem, ...
Location
The Castle Hotel
56 Courtney Street, North Melbourne VIC 3051
Contact Details