3rd Annual Trinity Trivia Night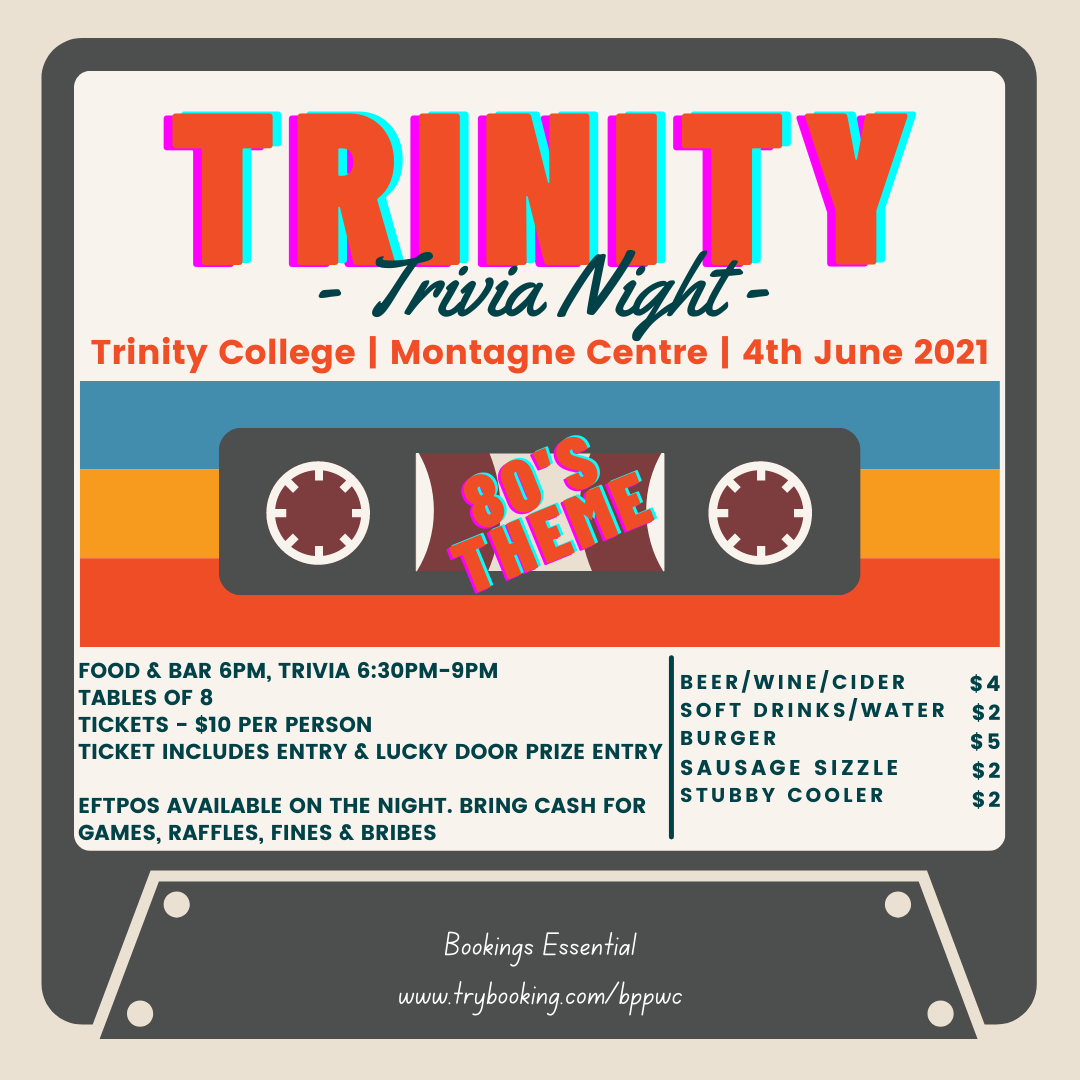 This year will be 80's themed, come dressed in your finest fluro and leg warmers!

Trinity Trivia Night aims to raise funds for our sporting teams who will compete in various competitions throughout the year including QISSN (Netball), QISSRL (Rugby League), Australian School Basketball Championships and Gold Coast Titans All Schools Touch.

Please use the same Table Name as your friends to make sure you are all on the same table (maximum 8 per table).
Location
Montagne Centre
Trinity College, Beenleigh Queensland 4207
Contact Details