Leila's Secret Chef Fundraising Dinner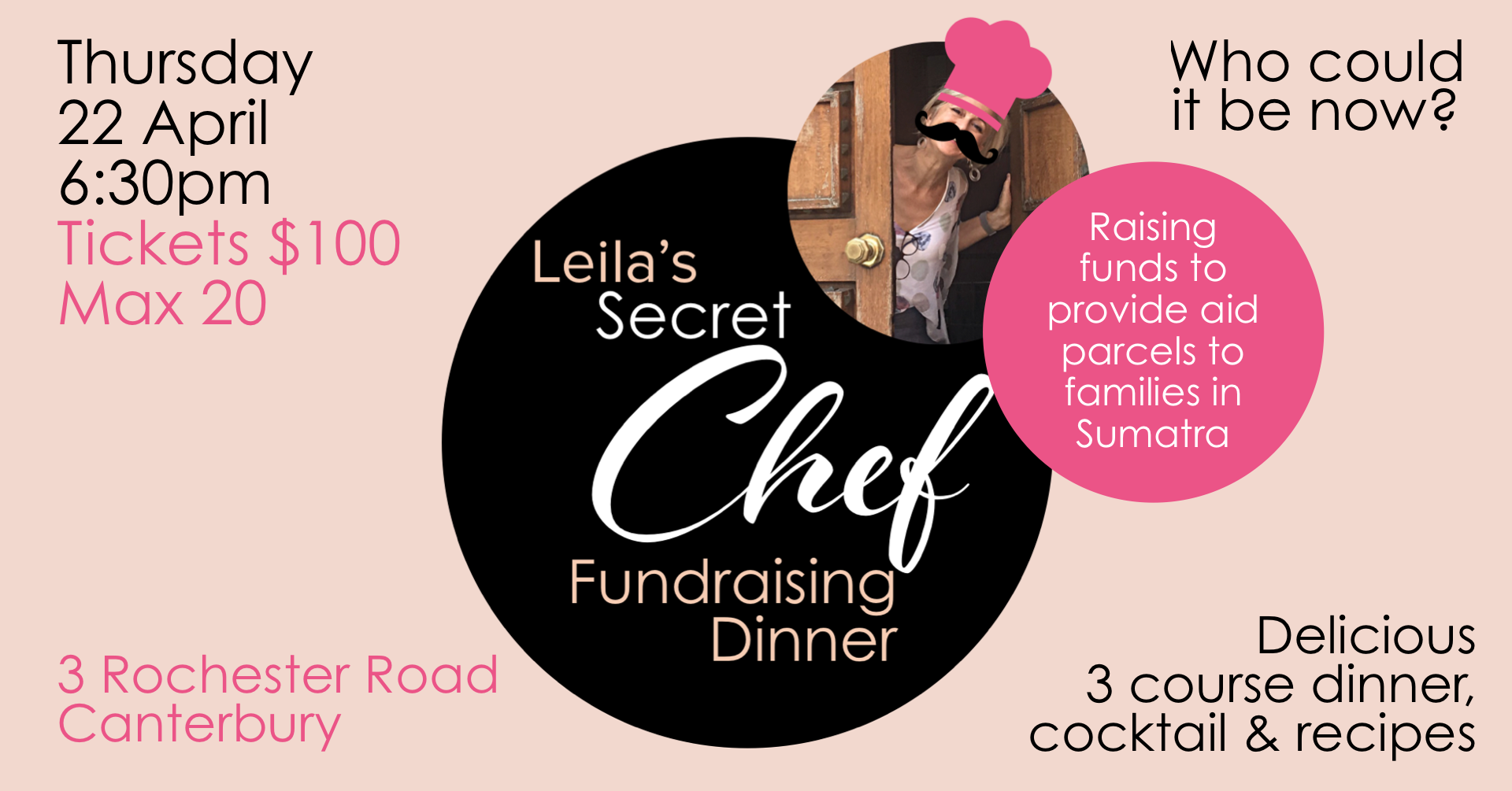 A night of delicious food and fun which includes a 3 course dinner made by our 'secret chef'.
You'll also enjoy a cocktail and receive chef's recipes, hints and tips with each course.
Wine by the glass will also be available at bar prices.

All proceeds will go to the Bukit Lawang Trust raising money for an Aid Campaign supporting families in North Sumatra who have suffered financial loss because of Covid19.

Max 20 seats - please get in quick to secure your place.

Thank you for your support.
Location
Emulation Hall
3 Rochester Road, Canterbury Vic 3126
Contact Details