Thursday 13 May, 6pm - $10
The Chase - Candice Fox In Conversation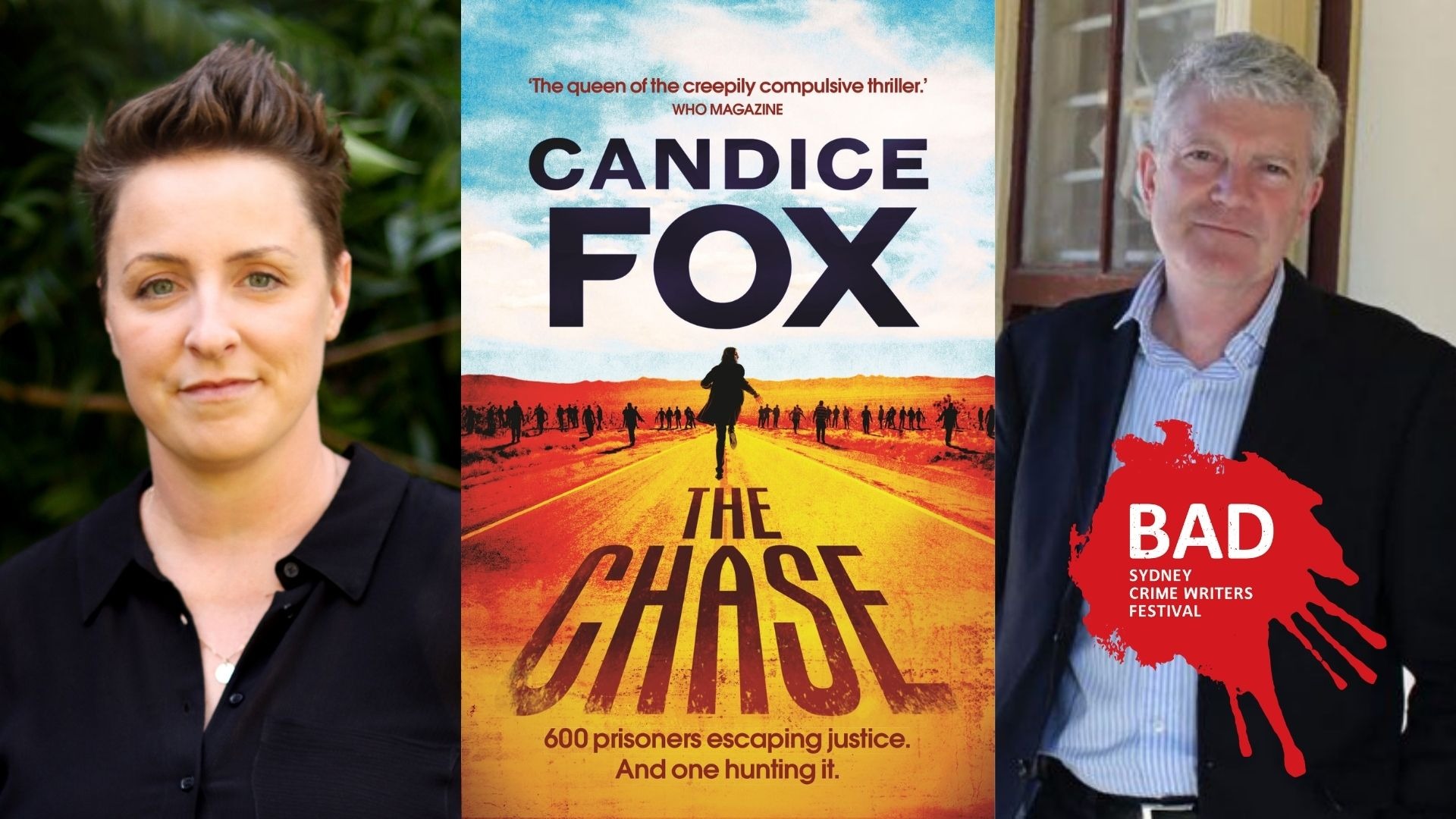 BAD Sydney Crime Writers Festival presents Candice Fox in conversation with Michael Duffy about her latest book, which you really won't be able to put down!

This event will take place online on Thursday 13 May at 6pm, and tickets are just $10.
Candice Fox is at the top of her form in The Chase. It is gripping from the first to the last line. When 653 violent human beings pour out from Pronghorn Correctional Facility into the Nevada Desert, including serial killers from Death Row, the biggest manhunt in history begins. Death row supervisor Celine Osbourne turns fugitive hunter. Her mission? To catch John Kradle who is trying to prove his innocence, five years after being convicted of the murder of his wife and child. Celine is determined to catch him. She has very personal reasons for hating him – and she knows exactly where he's heading.
Candice Fox is one of Australia's most acclaimed crime writers. Her first and second novels, Hades and Eden, won back-to-back Ned Kelly awards in 2014 and 2015. Her subsequent novels – Fall, Crimson Lake, Redemption Point and Gone by Midnight – were all shortlisted for the Ned Kelly Award, and Crimson Lake is currently being adapted for television as Troppo.
She also collaborates with James Patterson and their first book Never Never set in the outback was an immediate international bestseller. Their later novels – Fifty Fifty, Liar Liar, Hush Hush and The Inn – have all been massive bestsellers across the world.
Interviewer
Michael Duffy has worked for the Sydney Morning Herald and the Sun Herald as a reporter of crime and other urban issues, and is the author of a number of crime novels and true crime books including Drive By, The Tower and Sydney Noir, written with Nick Hordern. His latest book World War Noir was published in 2019 and also co-authored with Nick Hordern. He co-founded the publishing company Duffy and Snellgrove. He is on the board of BAD Sydney Crime Writers Festival which he founded with Denis Tracey.
Location
Online event access details will be provided by the event organiser