AACAI WA & ASWA Sundowner with Nerida Moredoundt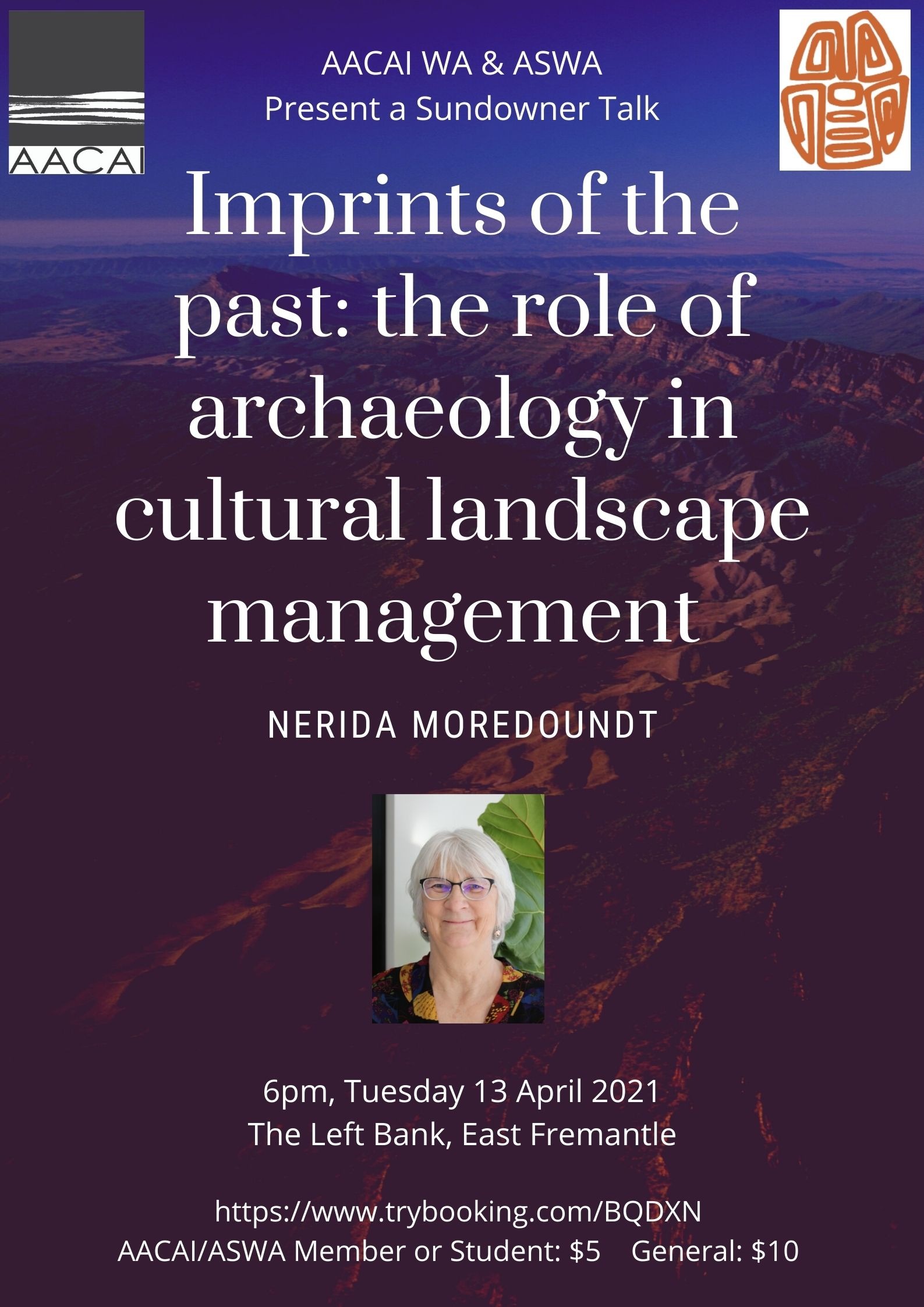 Join us for a Sundowner at The Left Bank on 13 April. Architect, author and artist Nerida Moredoundt will speak about the role of archaeology in cultural landscape management.
This presentation looks at the World Heritage framework for identifying and managing cultural landscapes. It includes a discussion of how Australian practitioners have influenced the theory and practice of cultural landscape management and why this framework has been introduced into the management of heritage.
Location
The Left Bank
15 Riverside Rd, East Fremantle Western Australia 6158
Contact Details