NEIC presents Bandaluzia Flamenco + Crosswinds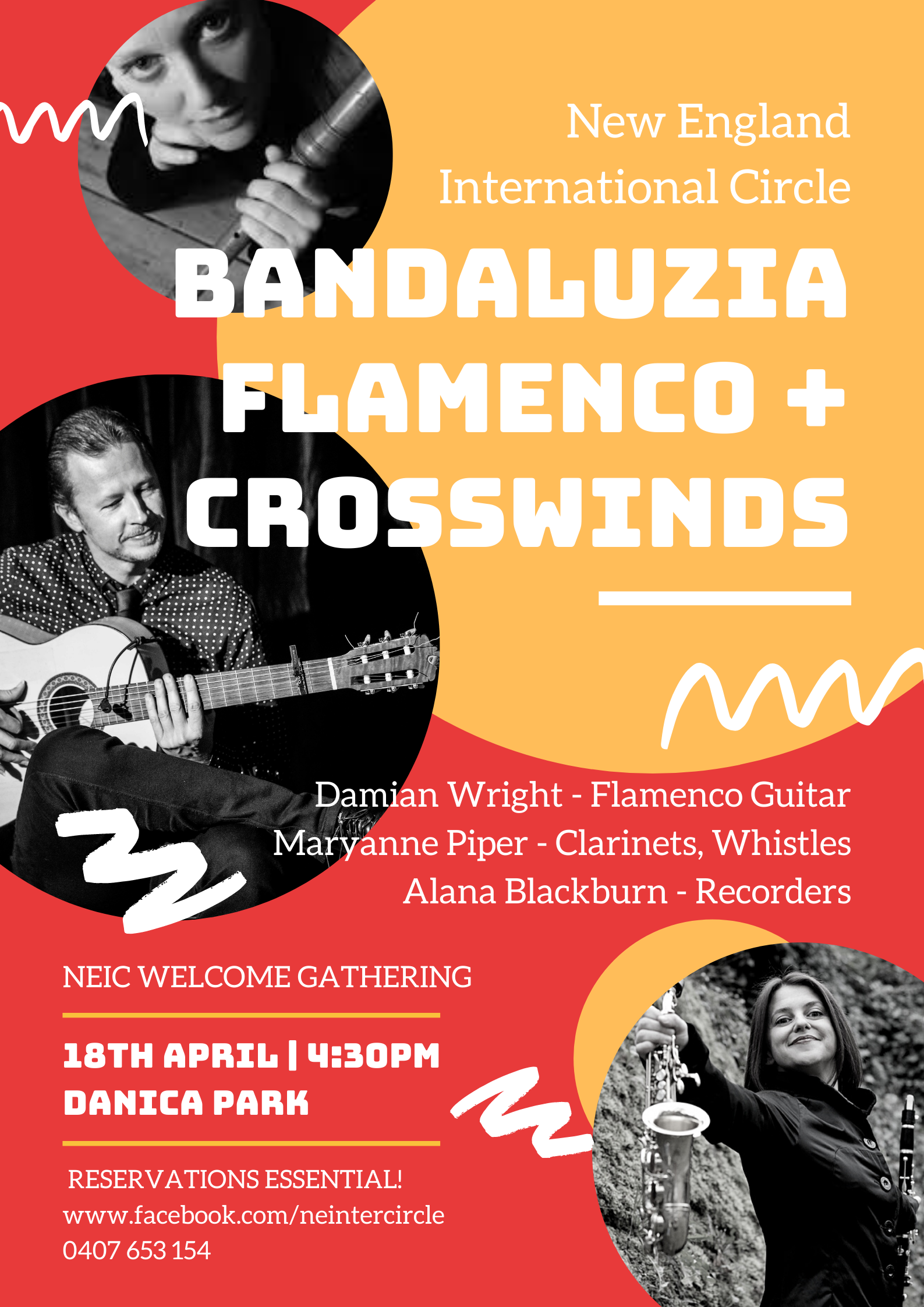 New England International Circle welcomes you to their first gathering. An evening of Flamenco-inspired, globetrotting music right on your doorstep! Our region's international best plus the 5-star talent of Bandaluzia Flamenco's Damian Wright. New residents, returned locals, travellers & kindred spirits - come one, come all.
Spanish Renaissance, World Music, Tango, Jazz & Eastern European - all infused with the passion of Flamenco!
Ticket incl. contribution for musicians & Spanish tasters.
Location
St Stephen's Presbyterian Church Tamworth
18B Mathews St, Cnr Crown St, West Tamworth NSW 2340