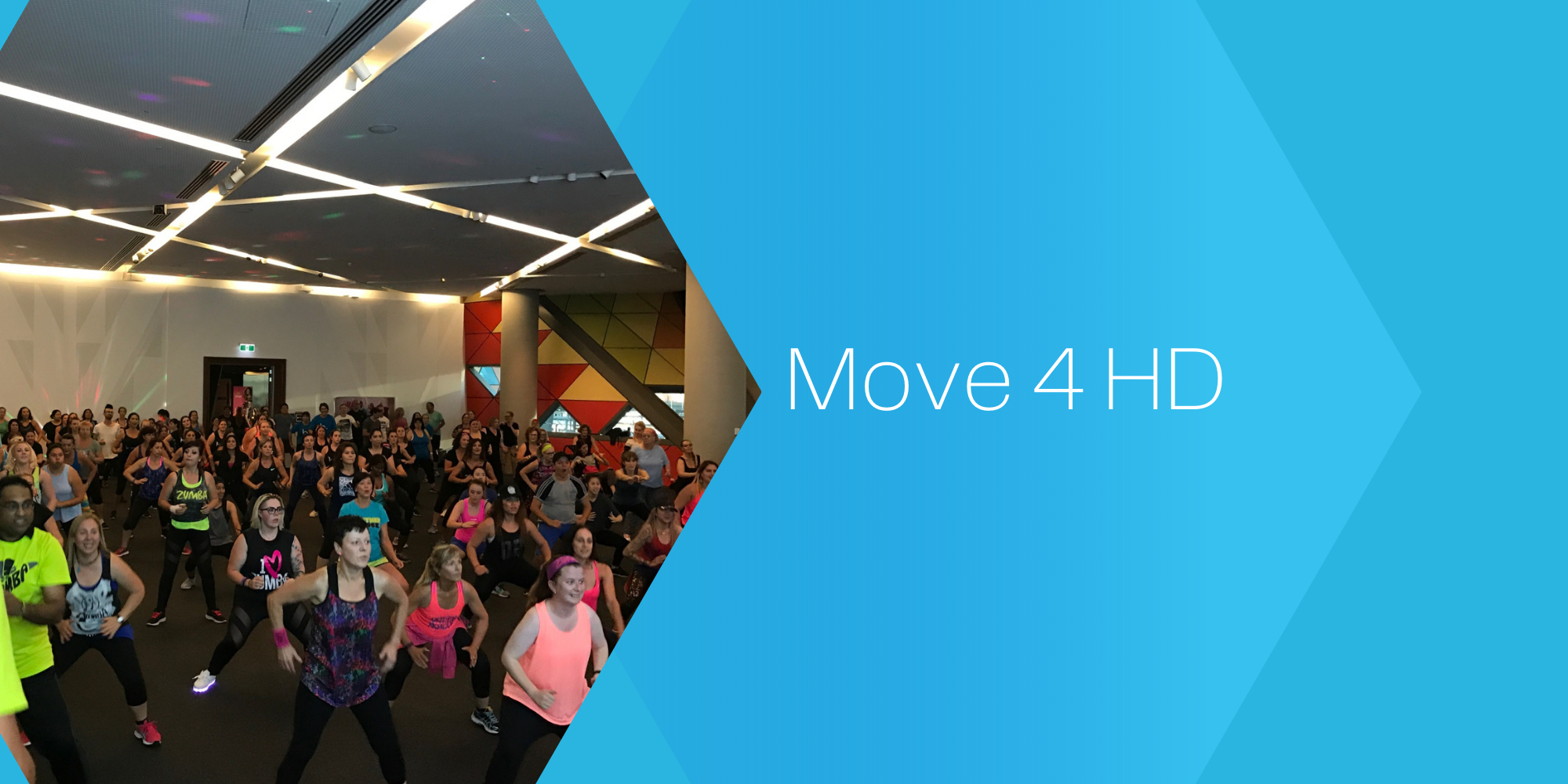 BOOK IF ATTENDING IN PERSON

Move 4 HD is a unique gathering that aims to encourage our community to participate in physical, cognitive and social activity, all of which have been shown by research to slow and delay the progression of HD symptoms. In an afternoon of dance fitness, this awareness raising event will celebrate a person's ability to move and shift our focus from inability to ability.

Join us for a ZUMBA class. There will be a halftime break. All abilities welcome.
Location
Girl Guide Hall
Clare Street, Yaraville 3013