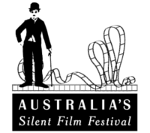 12 pm Storm Boy (1976) with soundtrack
3 pm I was Born, But.. (1932) with live music
6 pm A Hard Day's Night (1964) with soundtrack

St Matthew's Church has special conditions of entry and is following guidelines as per the NSW Health checklist. All patrons who attend a session must check in to the site using the QR code provided at the site entrance. The wearing of masks is recommended if social distancing is not possible.
Location
St Matthew's Church
1 Darley Road (cnr the Corso), Manly -nsw 2095