Short Story Fundamentals & Feedback Course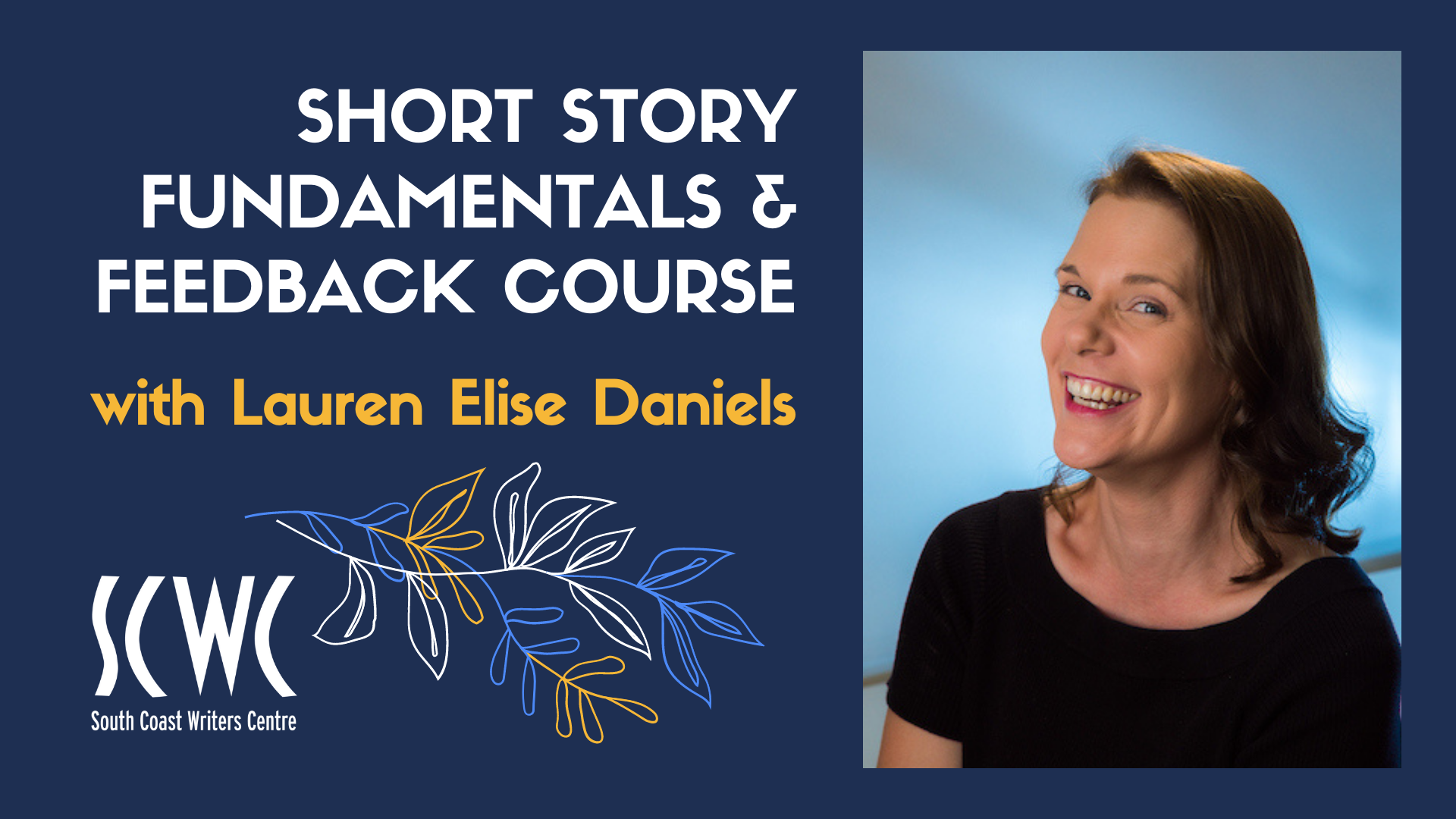 Submit your work for a positive, supportive and professional critique with senior editor, author and competition judge, Lauren Elise Daniels. Discover ways to refine your work in a respectful atmosphere. Push your writing skills and raise your awareness around both your strengths and opportunities for refinement. Prepare your stories for the Olga Masters short story competition with a professional who will walk you through the key fundamentals of your draft:
Voice & Point of View
Setting & Character Arc
Plot & Theme
Exposition vs. Scene
Literary Devices
Participants are encouraged to submit their completed short stories to the Olga Masters Short Story Award, closing on 30 July.
Click here to buy a copy of LE Daniels' book Winning Short Story Competitions from our online store.
FORMAT
Read the information below and watch this video on what to expect and how to prepare your submission.
A Zoom critique for all writers, at all levels. Beginners are welcome and published writers are invited to cultivate their existing skills.
Up to four short stories critiqued per session, depending on word counts and depth of editorial advice. Attendees are invited to see how feedback works for everyone's stories, as well as their own, for a deeper understanding of the revision process and to illustrate what editors and judges seek. This is the fastest way to grow stronger as a writer.
We request one story per attendee until everyone has one story reviewed before we accept second submissions. Readings and reviews are conducted by the facilitator only, not the group.
Depending on the timing of submissions, we will try to let you know which stories will be reviewed for each session with as much notice as possible.
Please use professional formatting as seen on William Shunn's website: https://www.shunn.net/format/classic/ A digital copy of your short story with a light mark-up and editorial comments via MS Word's track changes will be emailed to you after the critique.
The course will run on four consecutive Saturdays from 9am to 11am: 12 June, 19 June, 26 June, 3 July
ABOUT THE FACILITATOR
Lauren Elise Daniels' career commenced with 1st prize in the '87 Newport Poetry Contest in Rhode Island, USA. Her essays have appeared overseas and in Australia's Antic and The Courier-Mail and 2020 Outer Space, Inner Minds, and Stories from the Heart anthologies. The manuscript for her novel, Serpent's Wake: A Tale for the Bitten was shortlisted with Singapore's Half the World Global Literati Awards and ranked 4th in the People's Choice Award. Published in '18 by Interactive Publications, the novel is a fairy tale for adults tracing the milestones of post-traumatic growth and launched in the US, Canada and Australia.
In 2020, Lauren co-authored the bestseller, Winning Short Story Competitions: Essential Tools for the Serious Writer with Cate Sawyer and Hawkeye Books. In 2021, the all-star Relics, Wrecks & Ruins anthology launched, edited by Aiki Flinthart, with Gene Flynn and Lauren's editorial support. Lauren also curated Aiki's online course with the Queensland Writers Centre, How to Get a Blackbelt in Writing.
Lauren holds a BA and an MFA in Creative Writing and has edited nearly 100 fiction/non-fiction titles. She's a speaker for GenreCon, QWC, Sandcliffe Writers Festival, and Whistler Writers Festival of Canada. She's a literary judge for the Society of Women Writers QLD, Hawkeye Books, and Interactive Publishing and directs Brisbane Writers Workshop: www.brisbanewriters.com.
Location
Online event access details will be provided by the event organiser