Sorrento Room
70's Show Unplugged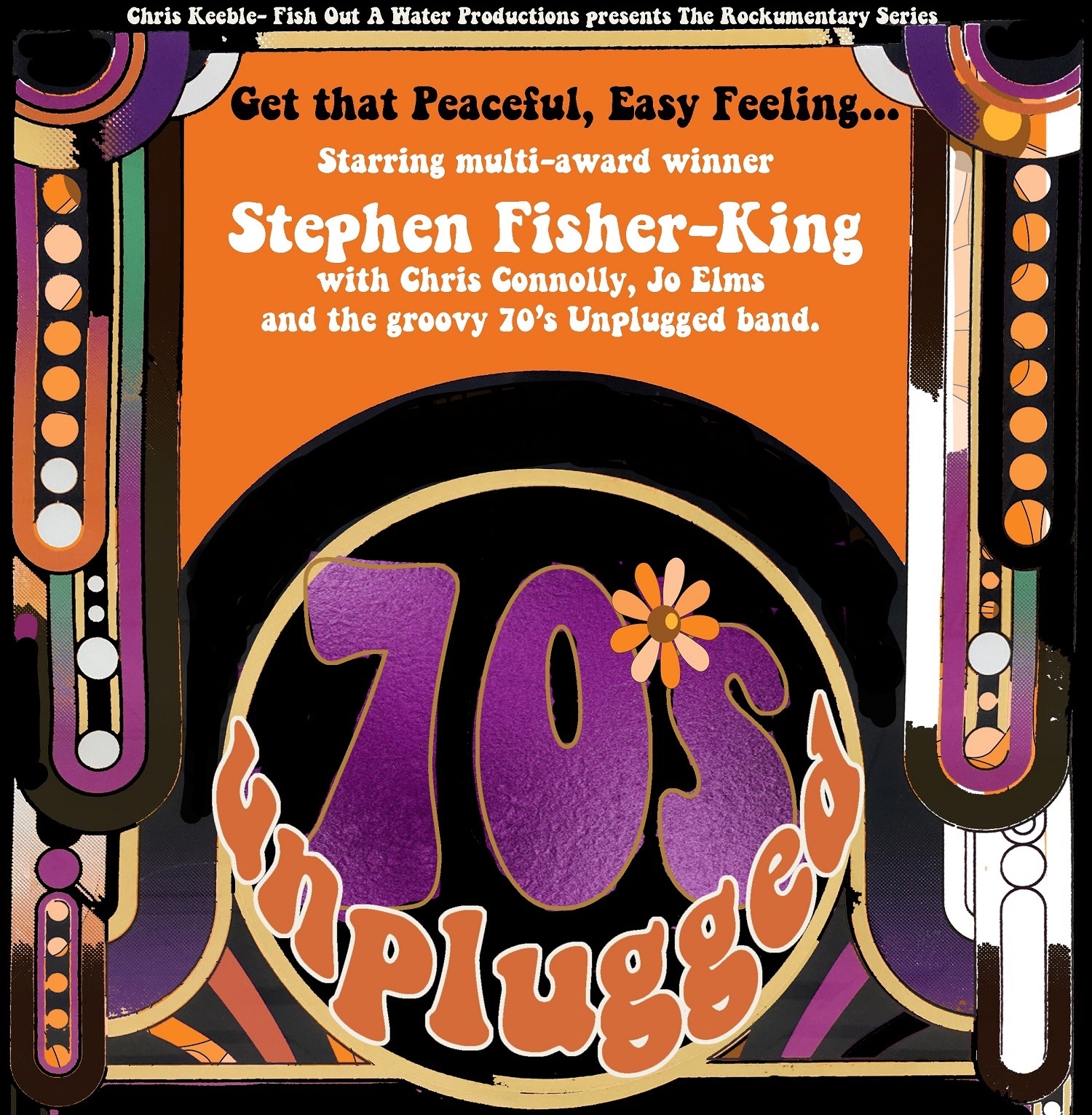 '70's Unplugged' includes the best-loved music from the greatest bands and performers of the 1970s, including America, the Eagles, Bread, Neil Young, Led Zeppelin, John Denver, Elton John, Cat Stevens, Fleetwood Mac, Carole King and The Rolling Stones.

Welcome back to the 1970's.
A time when cats were in the cradle, they filled up your senses, country roads took you home and the good old girls were drinking whiskey and rye.
'70s Unplugged' is a collection of the greatest hits from the coolest decade of our lives, taking you back to the days of flower power and stairways to heaven – when people built bridges over troubled waters.
Multi-award winner Stephen Fisher-King revisits his guitar-playing roots alongside fellow award-winning entertainers Chris Connolly and Jo Elms, backed by a groovy rock band, as they re-create the time when here in Australia, nothing could save the Governor General.
You'll even hear duets made famous by James Taylor and Carol King, and Sonny and Cher.
This exciting show is supported by authentic, historic video footage which will help you rock and roll down memory lane- transporting you back to a time when you were probably still searching for a heart of gold.
OFFER 1 Dinner & Show - $66 ( Main Meal only) & show
OFFER 2 Show Only - $38 Limited tickets but you can still enjoy a meal down stairs by booking our A La Carte restaurant prior to the show.
Desserts are always on offer to purchase on the night at the concert
Concert is performed upstairs in the Sorrento Room @ Centro CBD
please note that unfortunately at this stage there is no disable access or lift
Doors open 6.30pm Dining starts 7.15pm Show time 8pm
Booking Fees Apply