Soils & Natural Fertilisers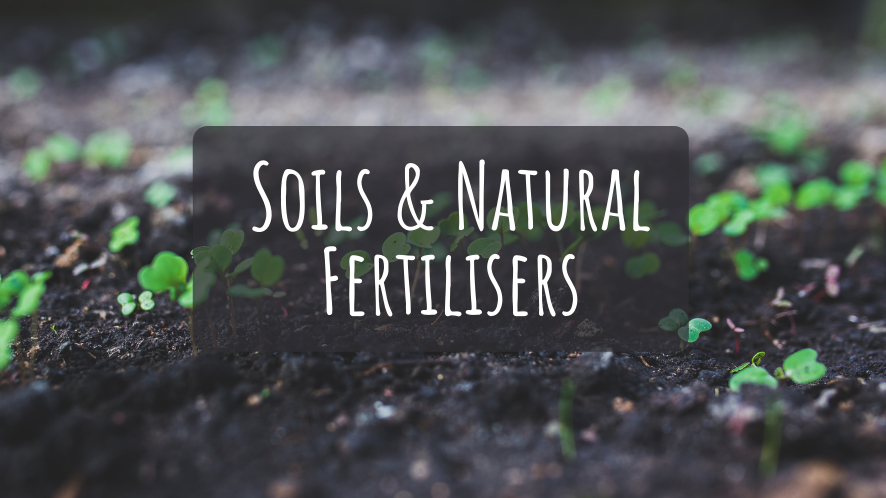 Healthy living soil: the basis for all gardening, especially for growing delicious, nutritious food. This workshop, with presentation, discussion & practicals, will support you to:
- Understand your soil & the 'Soil Food Web'
- Make amazing compost
- Setup and manage a worm farm
- Create a compost tea brew
- Manage & improve soil for raised beds or wicking beds
- Learn how good soil is connected to carbon sequestration, pest management, water efficiency, weed management & healthy humans
Get your soil questions answered, understand the processes for bringing your soil to life and what techniques will work best for you to efficiently recycle all your garden and kitchen waste into fabulous fertiliser for your next season's produce.The workshop will be presented at the Bower Cottages Community Centre with living examples, an excellent outdoor space for practicals and indoor spaces if required.
PLEASE NOTE: The date for this workshop has changed. It is now Saturday 30th October.
Q. What should I bring?
A. Please bring gardening gloves, appropriate gardening attire, secateurs and your favoured note-taking device and lunch.
Q. Do I need to bring my own lunch?
A. Yes, We will provide fruit, teas and coffee.
Q. How do I contact with any questions?
A. Contact: Lachlan on 0499 570 199
Permaculture SA Member discounts
We offer discounts for members of Permaculture SA. Membership to Permaculture SA costs: Single $28.00, Family* $32.00, Concession $20.00.
Click here for more information
The Presenters
Nat Giffney is passionate about living soil and how it improves food production and human health. She has studied soil and compost in detail and works with organic growers and composting companies. Lachlan McKenzie has been practicing and teaching about soil health and composting for over 20 years in many different climates on large and small properties.
Presented by Permaculture SA, Port Environment Centre and Bower Cottages Community Centre with support from Green Adelaide
The workshop will follow Covid safe practices.
Please note that attendee information may be used for follow up evaluation, in order to assess the longer term impacts of our events. Follow up contact may be made (in the form of a survey) but participation in any evaluation is optional.
Saturday 30 October 2021 10:00 AM - 4:30 PM (UTC+10:30)
Location
Bower Cottages Community Centre
200 Bower Rd, Semaphore Park SA 5019
Contact Details