Junior Wind Workshop 2021
Please click the yellow "Book Now" button to process your child's enrolment.
Enrolling with a Creative Kids voucher? Please contact NECOM directly via 6788 2135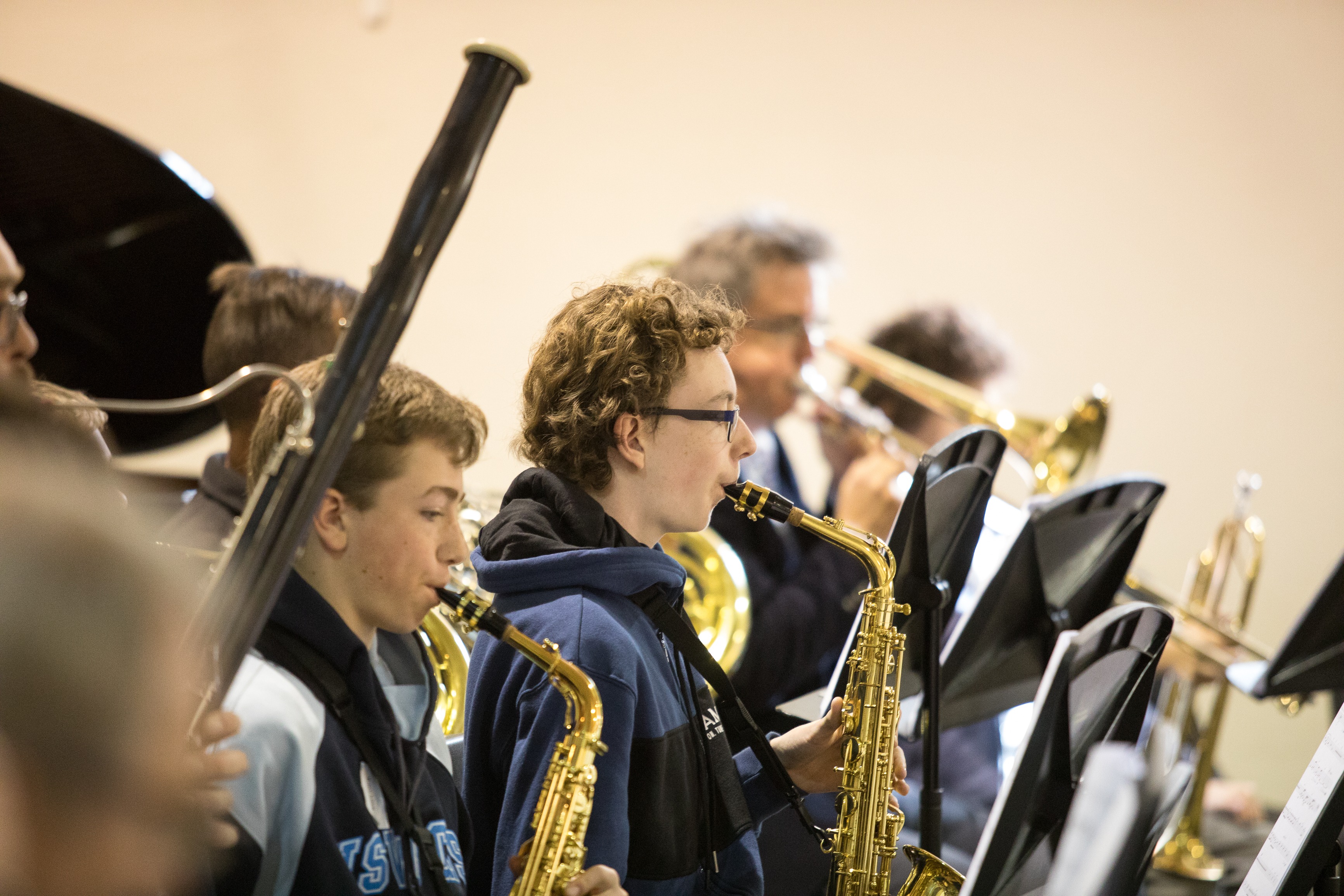 The New England Conservatorium's inaugural Junior Wind Workshop gives Yr 3-10 students an intensive two days of invaluable performance experience playing in a large wind ensemble under the leadership of specialist conductor Ann Phelan, NECOM tutors and guest musicians. For many students it is the first time they have played in a large wind ensemble and it will be an inspiring and unforgettable two days of music making.
The Workshop is open to students from Years 3-10 who can read music and be able to play at least one octave on their instrument.
Winds: Flute, oboe, clarinet, bassoon, saxophone
Brass: Trumpet, trombone, French horn, tuba
Percussion: Orchestral percussion (percussionists must be either learning drum kit/percussion OR have a minimum of 3 years experience on piano) NB. There is a strict limit of 6 percussionists.
The standard fee of $130 covers 2 days' tuition and morning tea. An Early Bird fee of $120 is available if you make early payment by 4pm Fri 21 May. After 5pm Mon 14 June the late payment amount will be $160. NECOM accepts Creative Kids Vouchers – please contact NECOM Office to redeem.
Bursaries for financial assistance are available (contact NECOM for a Bursary Application form).
This rewarding 2-day workshop offers students a rare opportunity to develop their instrumental technique and ensemble skills while having a great time with like-minded musical friends.
Location
New England Conservatorium of Music
Corner of Mossman & Faulkner Streets, Armidale Teachers' College, Armidale NSW 2350