JPC 40 Year Anniversary Event (SOLD OUT)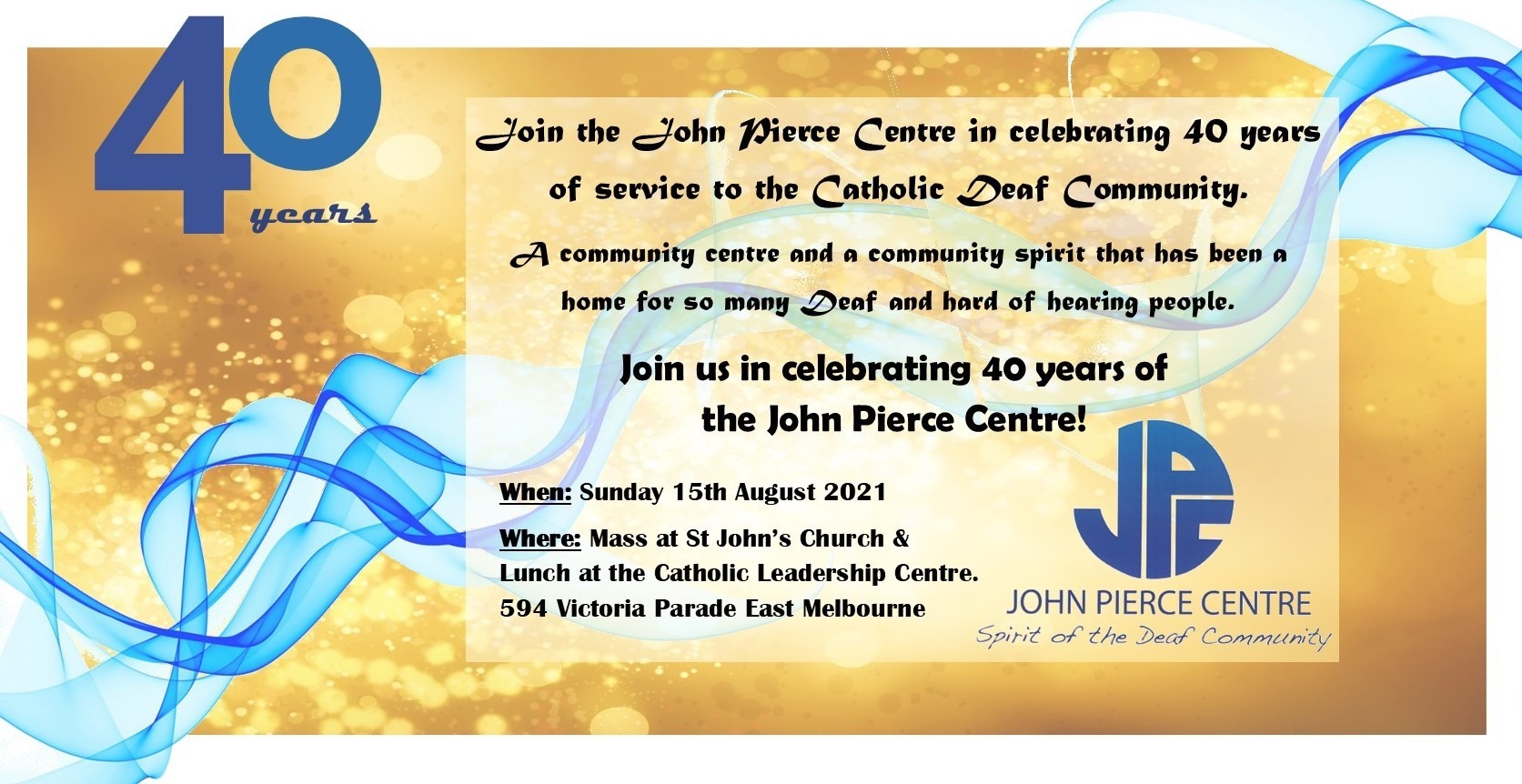 The John Pierce Centre is celebrating 40 years of service to the Deaf and hard of hearing community. As the only Deaf Catholic Centre in Victoria, we provide pastoral support, community activities, events and opportunities to come together, celebrating the Deaf community: their language of Auslan, their rich history and culture. Whilst we were unable to celebrate in 2020, we are now excited to host a fabulous event and come together as a community!

Join us for Mass and then a 3 course lunch.
Location
St John's Catholic Church Mass & Catholic Leadership Centre Lunch
594 Victoria Parade, East Melbourne Victoria 3002