Going Into Goats - Surat (RESCHEDULED) (SOLD OUT)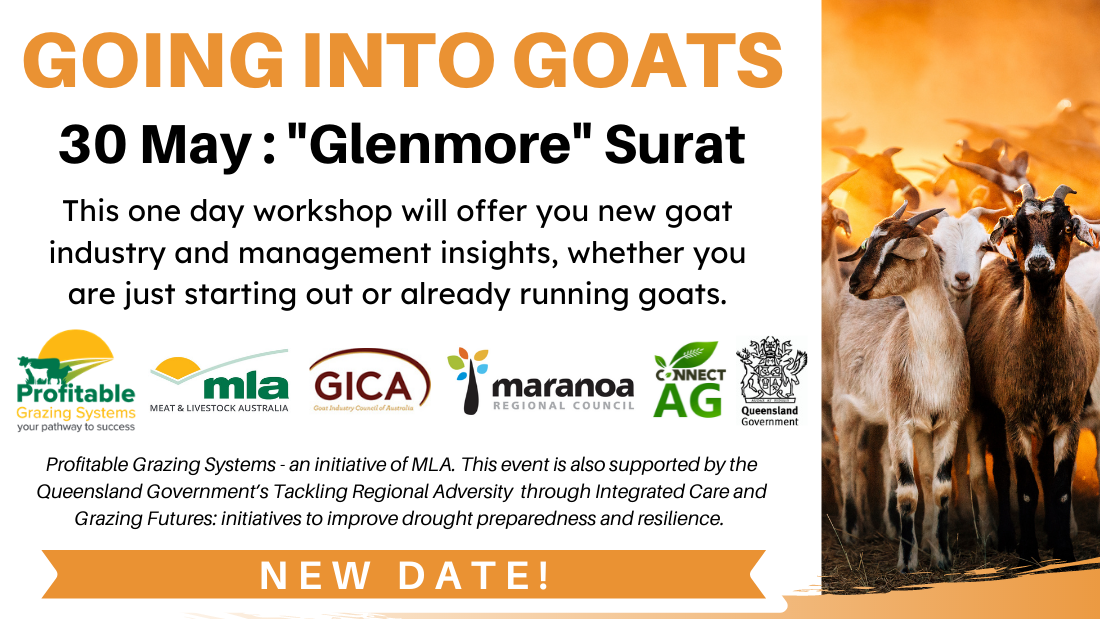 'Glenmore' will host a goat focused field day that you don't want to miss.
Guest speakers include Greg & Katie Honor (Hosts); Emily Litzow, MLA; Peter Schuster, PGS - going into goats; Nic Perkins; Col Paton, EcoRich Grazing; Sarah Packer, TopX.
Profitable Grazing Systems - MLA. This event is also supported by the Queensland Government's Tackling Regional Adversity through Integrated Care and Grazing Futures: initiatives to improve drought preparedness and resilience.
Location
Glenmore
6292 Thomby Road, SURAT QLD 4417