2021 08 30 This One and Precious Life with Sarah Wilson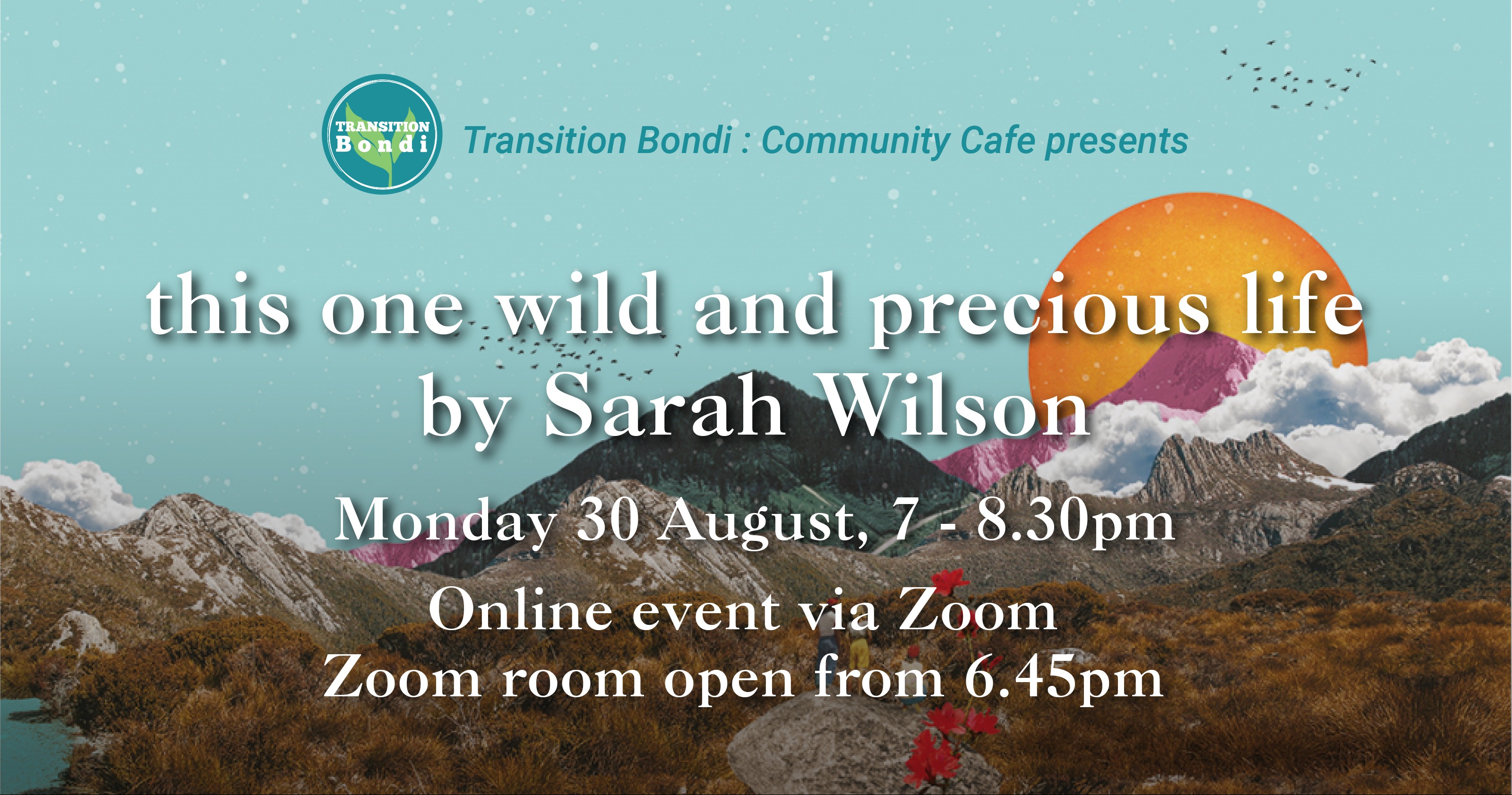 ABOUT THE EVENT
" This One and Precious Life" by Sarah Wilson
Transition Bondi is proud to host Sarah Wilson. Sarah has been the New York Times bestseller for her book, I Quit Sugar and First, We Make The Beast Beautiful.
She is also a journalist who cares about people and the world. Sarah was recently awarded, "Bondi Environmentalist of the Year 2021".

SESSIONS TIME & DATE
Monday 30 August 2021 at 7.00pm - 8.30 pm, Zoom room open at 6.45pm.
Ticket : $15 (non refundable) Online event via Zoom.

VENUE
Zoom link will be sent out on the date.
Transition Bondi is an initiative of Transition Sydney
ABOUT THE SPEAKERS

Sarah Wilson
Sarah will share her "soul's journey" through the complexities of climate change, pollution, global pandemic, the racial injustice and loneliness, which she wrote about in her latest book, This One Wild and Precious Life. Many of her experiences are firsthand that's why her books have big impacts on people. Sarah is positive and empowering yet acknowledging the pain and despair that we all feel at times along the long and winding road of life. Join us to hear Sarah's talk about the ways we can reconnect and care for ourselves and this beautiful planet.

Location
Online event access details will be provided by the event organiser