TRANSITION BONDI - Inner Transition JUNE 2021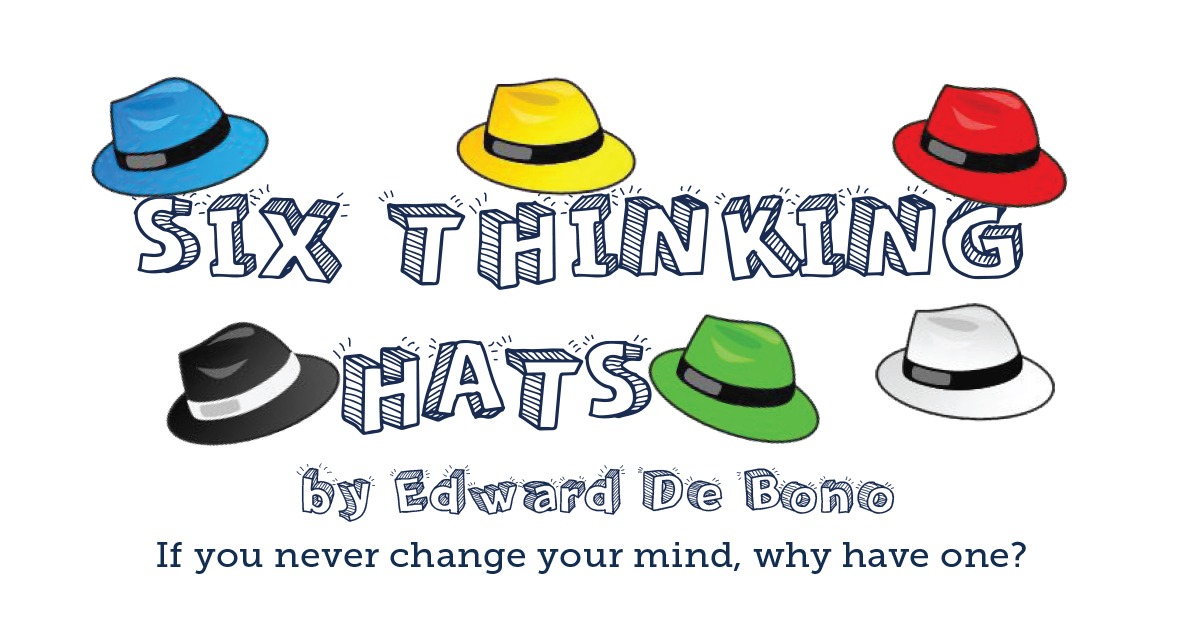 ABOUT THE EVENT
The Six Thinking Hats
Ever get stuck in your thinking…going round in circles, getting nowhere?
This session on Edward De Bono's (originator of the term "lateral thinking") Six Thinking Hats might help. It will introduce a practical thinking tool that can be used by individuals and by groups, in project planning and meetings, and will help you to be more creative and effective in what you do, personally and in group participation.
It will cover:
· an introduction to the process and why it's worth using
· an explanation of each of the Hats
· how to use the process in various situations
Presenter
Julie French has been involved with the Transition movement for over 12 years through Banyule's Transition network in Melbourne, and as one of the founding members of their Montmorency group. She sees the Six Thinking Hats as a useful tool for a range of community situations, especially for resolving problems and in assisting in project planning.
Ticket : $7
Date and Time: Thursday, 3rd June 7pm-9pm
Venue: in Bondi; location will be sent on registration. Also on Zoom (link will be sent on the day).
We look forward to seeing you!
Transition Bondi's Inner Transition events are held in a private venue, in an informal atmosphere. The aim currently is to trial a range of 'contemplative' mini-workshops, led by different people, to see what draws the local community together in a spirit of fun and connection.
Transition Bondi is an initiative of Transition Sydney.