The Door In Question - A Virtual Reality Theatre Production (SOLD OUT)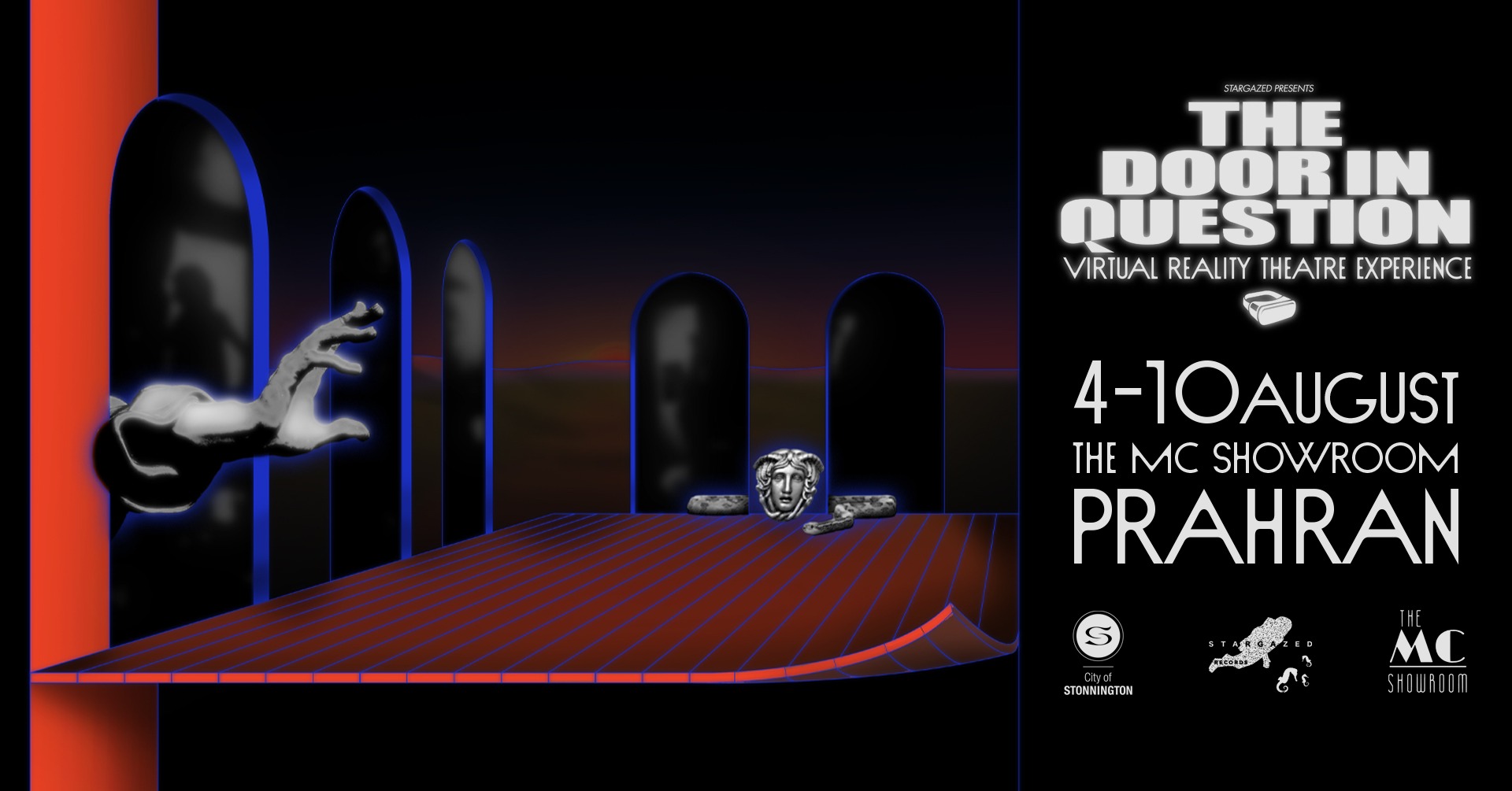 The Door in Question is a multi-sensory Virtual Reality theatre production. Immerse yourself as you are placed at the centre of an illusory world that calls into question the very nature of your own perception. Expect the boundaries of what is real and what is not to be seriously blurred. Prepare to put on a Virtual-Reality headset to enter the experience. However, this is not VR as you know it…
Sessions run at pre-booked times. No door tickets available. Suitable for MA15+.
Location
The MC Showroom
Level 1, 48 Clifton St, PRAHRAN VIC 3181