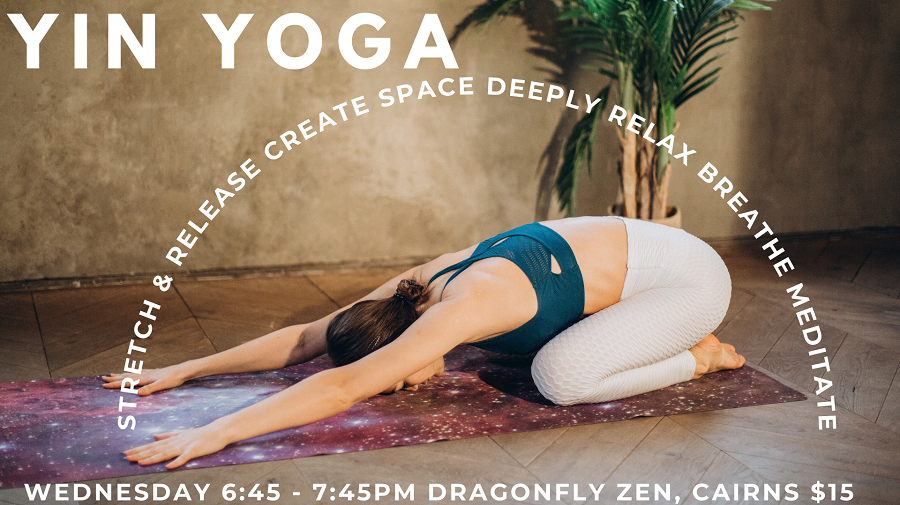 Wednesdays 6:45 - 7:45pm
@ Dragonfly Zen, Grafton St, Cairns

Yin yoga uses long passive poses to release deeply held tension, mainly targeting tight connective tissue in the physical body and removing blocks in the energy channels of the subtle body.
It is a class that cultivates stillness, mindfulness and is the perfect antidote to a busy stressful life. Yin yoga is a deeply meditative practice - you will learn mindfulness and breath techniques to assist with the release.
Location
Dragonfly Zen
Level 1, 142-144 Grafton St, Cairns QLD 4870