ANOUSHA VICTOIRE & AS OF SKY - folk/world melodies, with violinist As of Sky: PAD@TheRoyal Sunday LIVE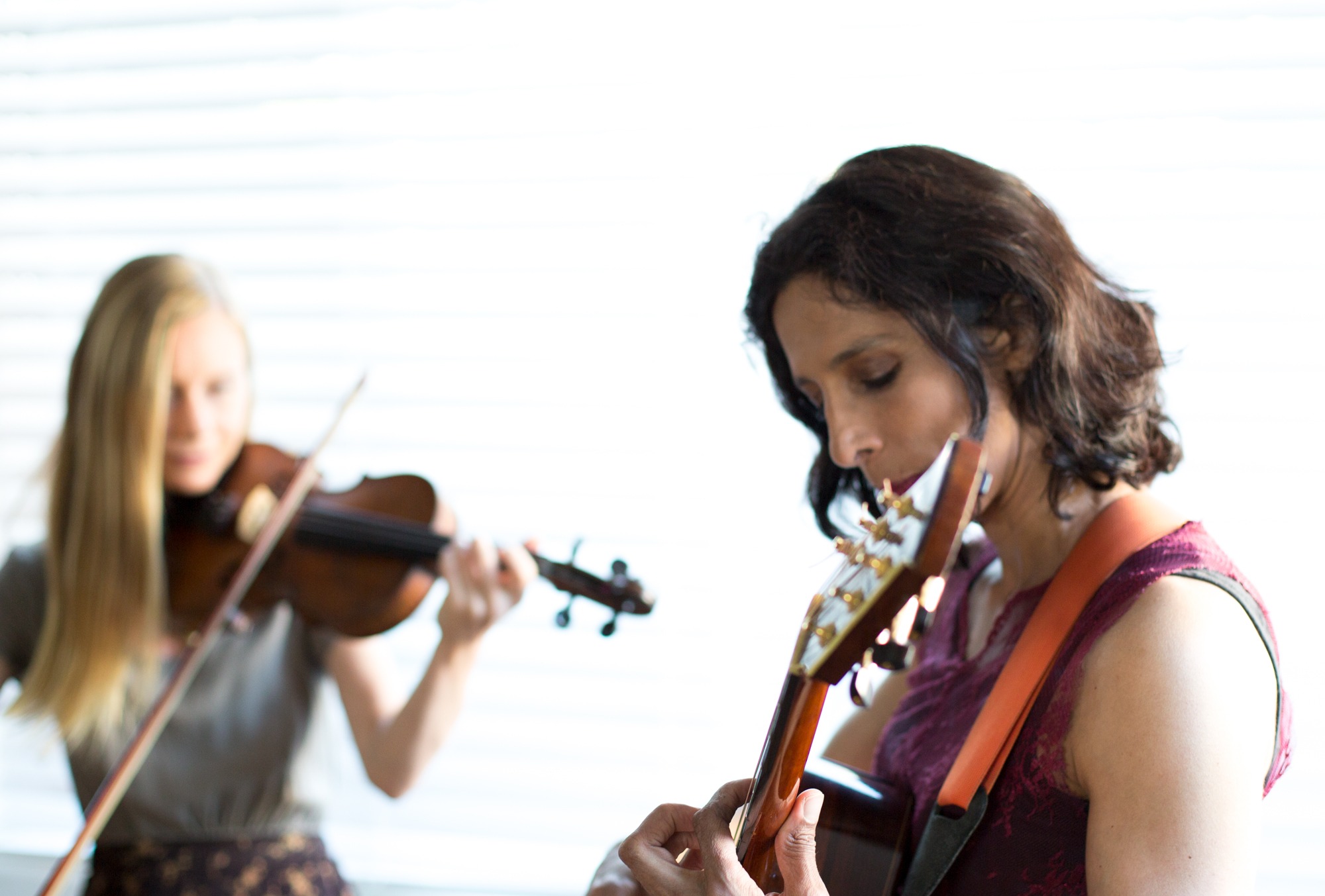 Anousha Victoire is a weaver of everyday dreams, stitching together folk/world influenced melodies with bell-over-water clarity of vocal tone. The introspective singer-songwriter blends delicate ideas with a heart-aching immediacy. Joined on stage by talented violinist Skye Harrison adding strings and delicious harmonies, the songs grab you by the heartstrings. Her songs span a range of sounds including her trademark fingerpicking folk guitar, thought-provoking lyrics and haunting vocal melodies, with glimpses of country and latin influences in amongst folk storytelling songs that could be timeless classics.
After a surprise win of an ABC Newcastle Music Award for Folk for one of the first songs she wrote, she went on to build a strong local following and favourable reactions at folk festivals along the east coast. Several songs from her debut EP gained indie and ABC radio airplay around Australia. Fans may remember Victoire's first releases back in early 2000's, winning further awards and then gaining recognition with her song on the plight of the last asylum seeker on Nauru with 'Last Man Standing' becoming the campaign song for asylum seekers on the island. After a hiatus from releasing music, she returned with her new full length album release in 2020, Precious Things. Notably, the tongue in cheek single 'Rather Be Your Lover (Than Your Wife)' has received airplay on Double J and community radio across Australia.
Anousha is joined by As of sky, an emerging artist with a fresh blend of new melodies anchored in old folk roots. Inspired by the likes of Sufjan Stevens and Laura Marling, her soulful lyrics and lilting harmonies mingle to create music that is both bright and reflective..
Location
Royal Hotel
80 Dowling St, Dungog NSW 2420