Make or Break : River Procession and Picnic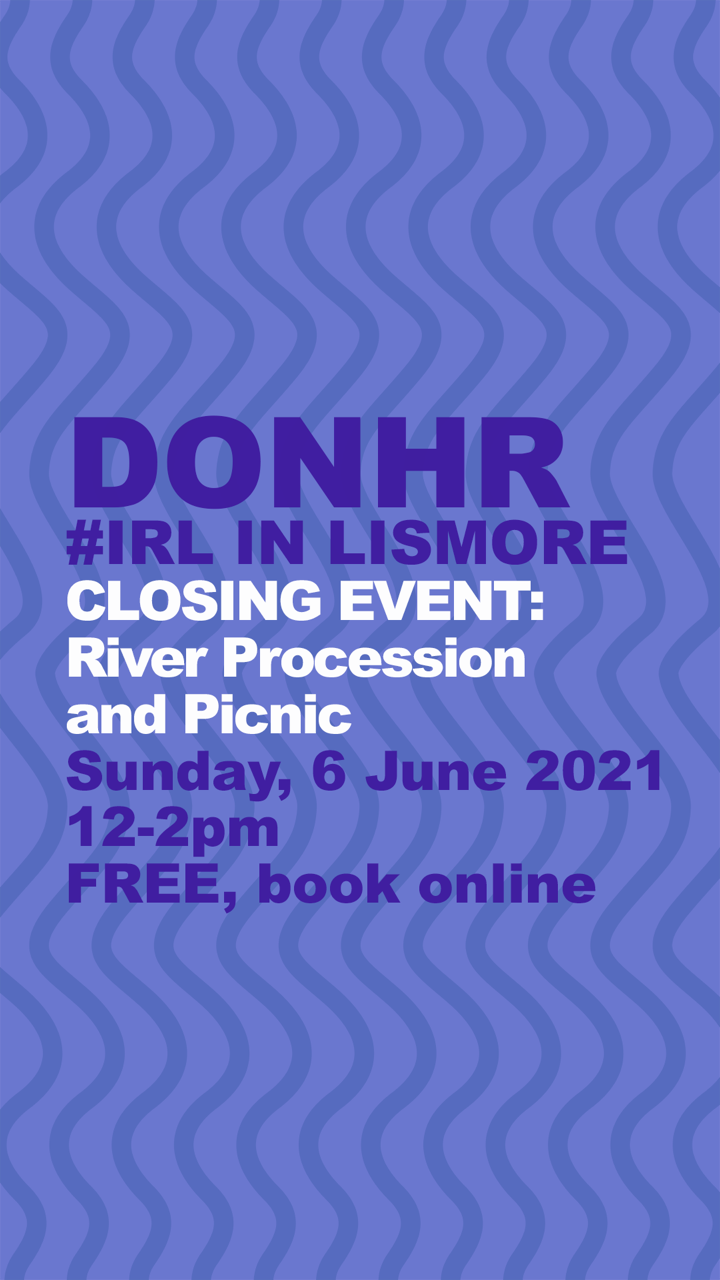 Join artist collective Make or Break for River Procession and Picnic, the closing event of their project the Department of Non-Human Resources. Meet at Lismore Regional Gallery and share in walking a long soft sculpture to a leafy spot on the Wilsons River.
Here, over a picnic lunch, we'll talk about possible futures and other-than-human perspectives. Gluten free and vegan options available.

Bookings essential. The event is free with limited places, so please let us know in advance if you can no longer attend. This event is open to all ages, but people under 16 must come with a supervising adult. In the case of wet weather, this event will take place at Lismore Regional Gallery.

Access info: This event involves walking or rolling approximately 20 mins each way from Lismore Regional Gallery to the river and back, along a route with kerb cuts but some steep sections. Participation in carrying the soft sculpture is optional, and you can also contact us to find out the location of the picnic spot if you'd prefer to meet us there. Please contact us in advance if you would like to discuss access needs.
Credit: Make or Break, River Procession, 2020, photo by Lucy Parakhina.
Location
Lismore Regional Gallery
11 Rural st, Lismore NSW 2480