Sassafras Trio at P'tite Ardoise Bistro (SOLD OUT)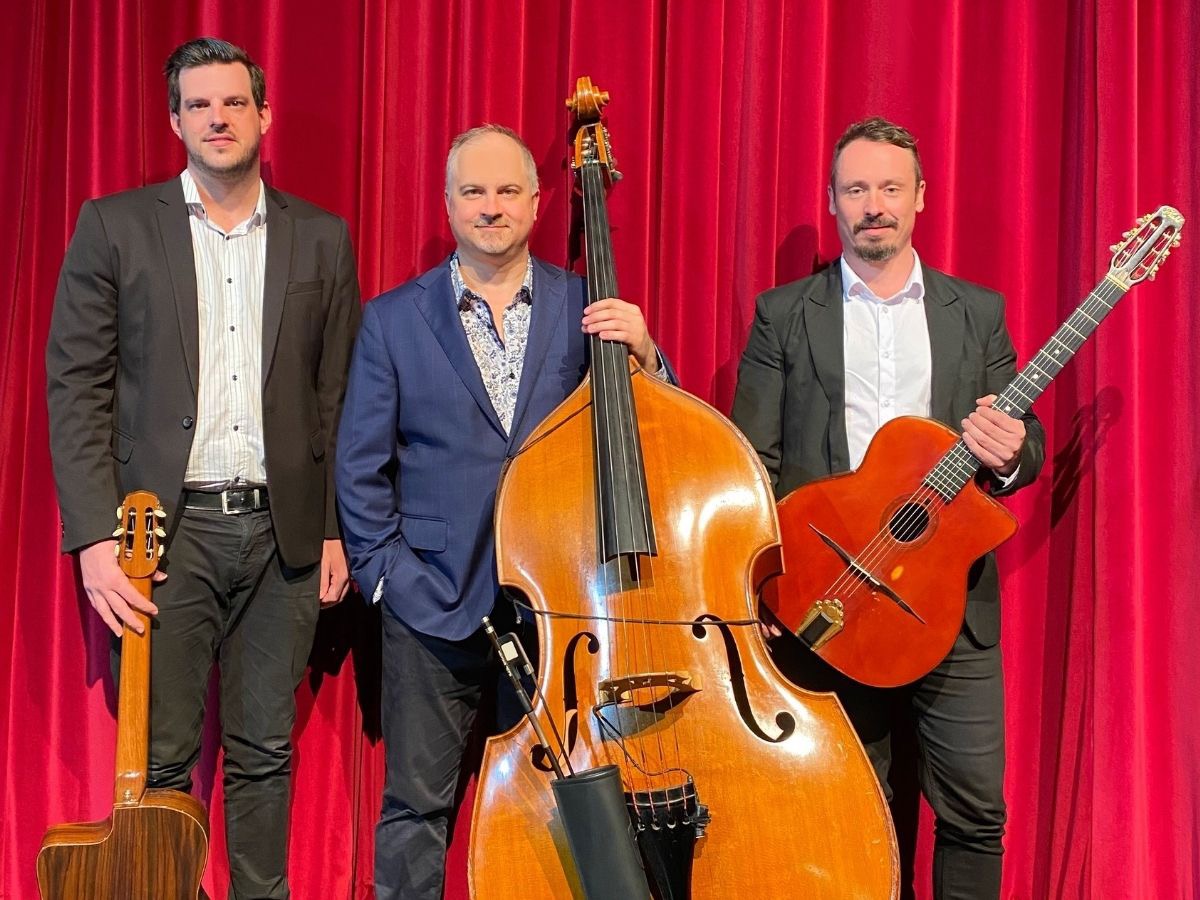 Celebrate Bastille day in style, at Perth's finest french restaurant P'tite Ardoise Bistro. The ticket price includes a three course menu and live music from the acclaimed Sassafras Trio, playing a mix of gypsy jazz and classic French tunes. Bring your own favourite wine (a small corkage fee applies) or purchase from the bistro's own extensive wine and drinks list. Tickets are limited so book early to avoid disappointment.
Bastille Day 2021 - Wednesday July 14th
Bookings available in two sittings: 1st sitting 5:45pm, 2nd sitting from 8:00pm.
MENU
ENTRÉE
Soufflé aux Trois Fromages et sa Ratatouille
Cheese soufflé, ratatouille, basil oil
Or
Terrine de Poulet
chicken, pork & pistachio terrine, pickled vegetables, chutney & crouton
PLATE DE RESISTANCE
Boeuf Bourguignon
Red wine Braised beef cheek, mash potato, onion, speck, mushrooms, carrot & red wine sauce
Or
Coq au vin
Red wine braised chicken Maryland, mash potato, onion, speck, mushroom, carrot & red wine sauce
DESSERT
Creme Brûlée
Creme brûlée served with vanilla ice cream
Or
Tarte du Jour
Lemon curd tart, macerated strawberries & vanilla ice cream
Location
P'tite Ardoise Bistro
283 Beaufort Street, (corner Fore street), Perth WA 6000
Contact Details