2021 MCC ABIDE Retreat (SOLD OUT)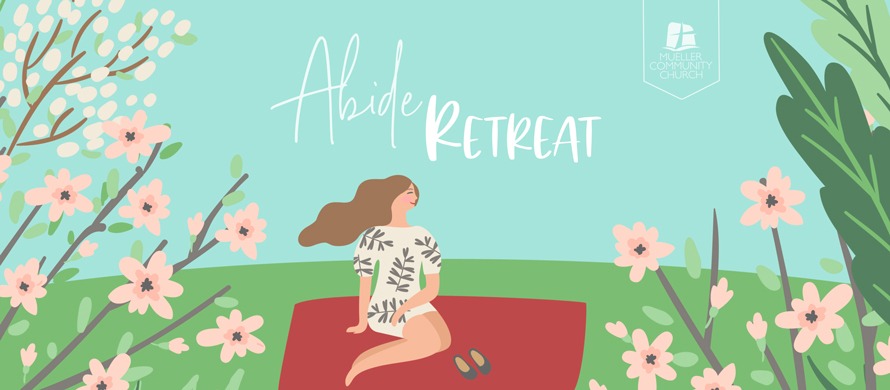 Ladies, come and join us for our first ever ABIDE Women's Retreat, in the beautiful location of Samford Village. We have a great day planned, which includes fellowship, local coffee and catering, creative workshops, an op shop swap, photo booth, teaching, Praise & Worship sessions and free time to enjoy a picnic in the park or browse the local shops. Spaces are limited, so book now!
Is there transport to the event? Yes, there will be a bus travelling from Mueller.
How much will the Day cost? The total cost is $30 to book a ticket, with no other costs for the day. (Unless you choose to bring some spending money for the local shops, to browse through during lunch break).
What creative workshops will be offered and how long will they go for? The workshops will go for 30 to 40 minutes each. We are offering Bible Journalling with Robin Ware, Polymer Clay Coasters with Jenna Mollenhauer, Brush Lettering with Allison Rattray and Pressed Flower Frames with Kahla Johnson.
Is there a choice of which workshops you can take? You can choose 2 workshop options from the 4 on offer, and everything is supplied. Workshop selections will be selected closer to the event and we will send an email with the available options.
Is morning tea lunch and afternoon tea included in the cost? All catering and drinks are included, morning tea, lunch, afternoon tea, water bottles and tea or coffee. Everyone attending will also be given a gift bag on arrival and all workshop supplies are included.
Date
Saturday 31 July 2021 at 9:30am to 4:00pm
----
BOOKINGS CLOSE MIDNIGHT SUNDAY 18TH JULY.
Location
Farmers Hall, Samford Village

Program
09:30 - Arrive, Morning Tea, Gift Bags
10:00 - Welcome, Worship & Message
10:30 - Workshop 1
11:15 - Workshop 2
12:00 - Lunch
01:00 - Pop-up Koorong Book Shop, Op Shop Swap, Photo Booth
01:45 - ABIDE 1 - Message
02:30 - Afternoon tea
03:00 - ABIDE 2 - P&W
03:45 - Close
Contact Details