Blackfriars Parish Watson. Mass 24 - 25 July 2021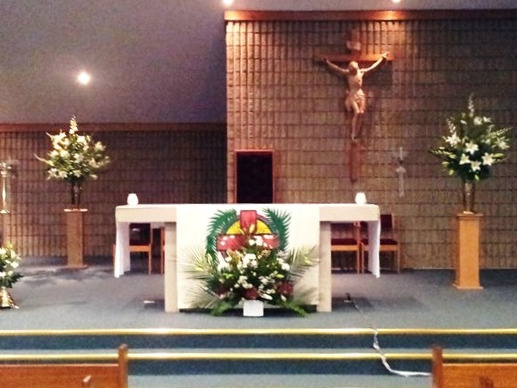 Blackfriars Parish welcomes you to Holy Rosary Church Watson.

Because of COVID restrictions the number of people who may attend our Church is limited. If you wish to attend Mass this Saturday or Sunday, please BOOK NOW. Bookings close at 6 pm on Thursday so we can prepare the attendance lists.

NO bookings are taken for WEEKDAY Masses.

Please arrive early for Mass as we need to check you in individually, and if you have a smart phone, ALSO use the Check In CBR app when you arrive.
OFFICE HOURS: Monday, Tuesday, Thursday, Friday: 9 am to 12.30 pm. CLOSED on Wednesdays.
Location
Blackfriars Parish - Holy Rosary Church, Watson
Cnr Phillip Avenue and Antill Street, Watson ACT 2602
See also our Parish website
QUERIES ABOUT BOOKINGS CAN BE ANSWERED ONLY IN OFFICE HOURS