900 Years of Women Composers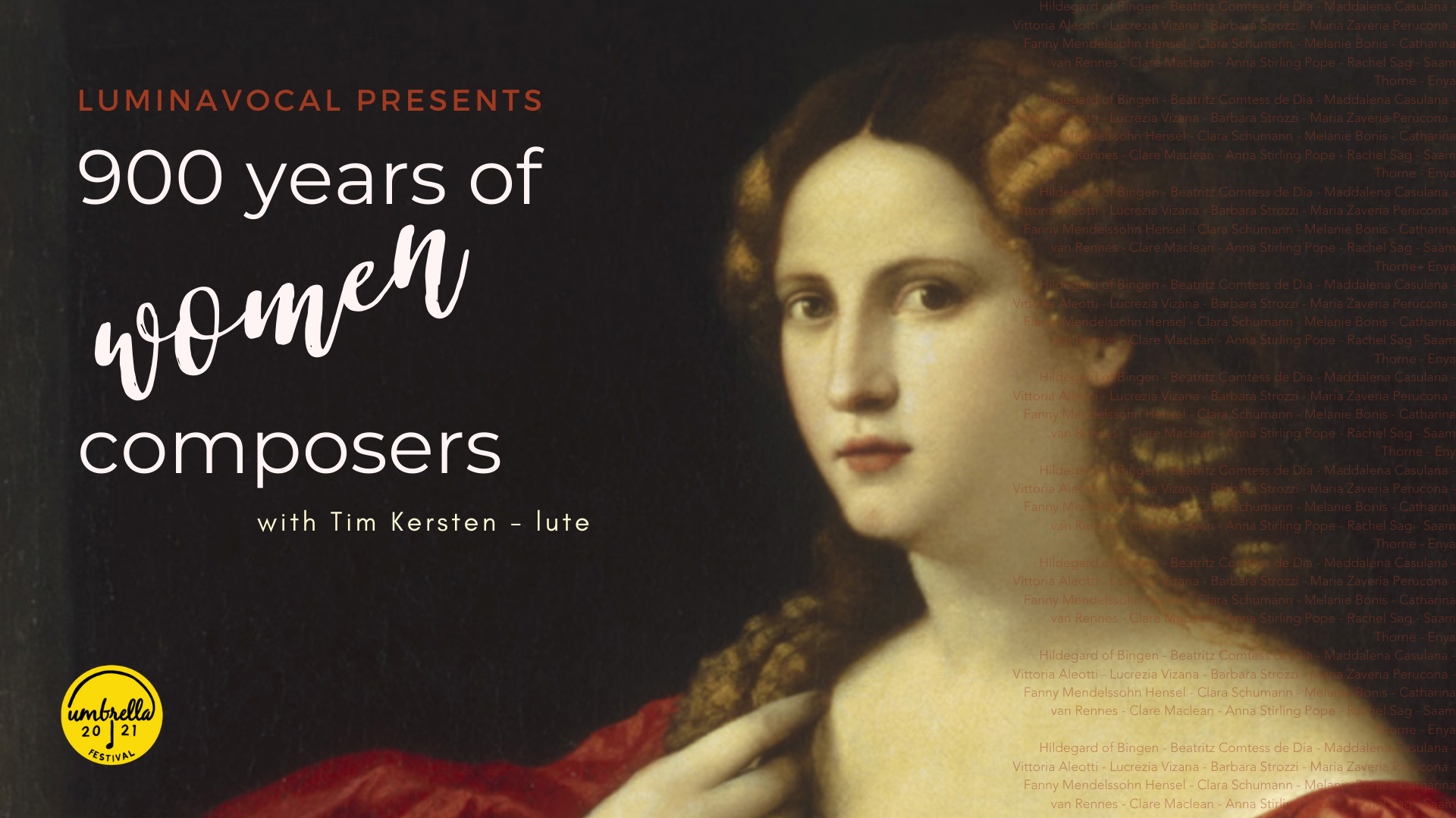 Come hear the stories of women composers from the past nine centuries.

Two narrators tell the stories, with delicate accompaniment by lutenist Tim Kersten and Meg and Ellie Pope on strings.

From struggles and triumphs, to anguish and musical delight…

We start in the medieval era, then move to the Renaissance. Next stop the Baroque; then Romantic composers.

We end with contemporary works celebrating Australian landscape and culture.
Location
St John's Church
379 Halifax Street, Adelaide SA 5000
Contact Details