Inner Newcastle Heritage Walk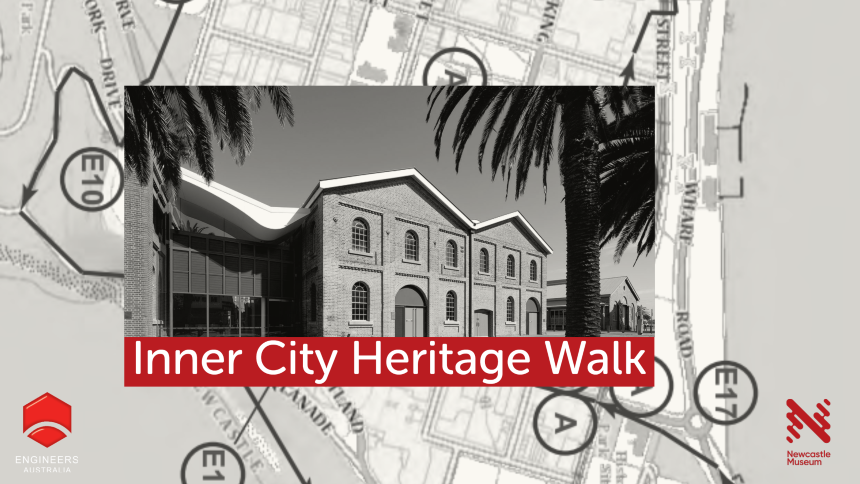 What is the common factor of these names – Stevenson, Telford, Watt, Bolton, Newcomen, Wolfe, Perkins, Brown, and Parnell? They are all names of very significant engineers and they are all street names in Newcastle's CBD.

Come along and join us for a guided audio tour around Newcastle CBD to find out why and learn many other interesting facts about Newcastle's engineering past.
Location
Newcastle Museum - Starting and finishing point for the walk
6 Workshopway, Newcastle NSW 2300