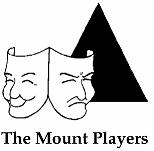 Presents
Written by John Kolvenbach
Directed by Travis Handcock
** Note that due to expected Covid restrictions at the time of the performances, 50% of seats have been blocked out per show.
If this changes, we will open up more seats. We thank you for your understanding. **

Beane is an exile from life—an oddball. His well-meaning sister Joan and brother-in-law Harry try and make time for him in their busy lives, but no one can get through. Following the burglary of his apartment, Joan is baffled to find her brother blissfully happy and tries to unravel the story behind Beane's mysterious new love Molly.
** Please note: This play contains some coarse language and sexual references. Suitable for a mature audience. **
Mountview Theatre
56 Smith Street
Macedon, Victoria 3440
For ticket queries, please contact Karlana on 0412 131 260 or karlana_mountplayers@icloud.com