Woden Arts Celebrates NAIDOC: Collaborative Hands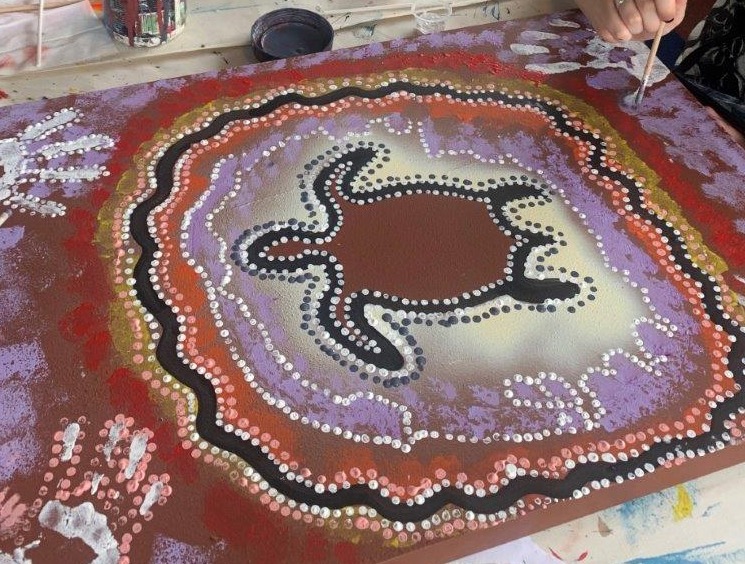 As part of NAIDOC week celebrations, Woden Arts invites Dale Huddleston to share his artistic practice via a pop series of events. Enjoy a stall showcasing a selection of Indigenous artwork from Burrunju gallery, participate in a free Collaborative Hands painting workshop and listen to live music in the Woden Town Square on Thursday the 8th of July.

You'll learn traditional mark making techniques and symbolism using acrylic paint on 3 large canvases. Celebrations and live music are open to all; however the Collaborative Hands workshop is available for 12 people only.
Location
Woden Town Square
Bowes Place, Woden ACT 2606