A Musical Flower-Garden (Audience In-Venue Attendance) (SOLD OUT)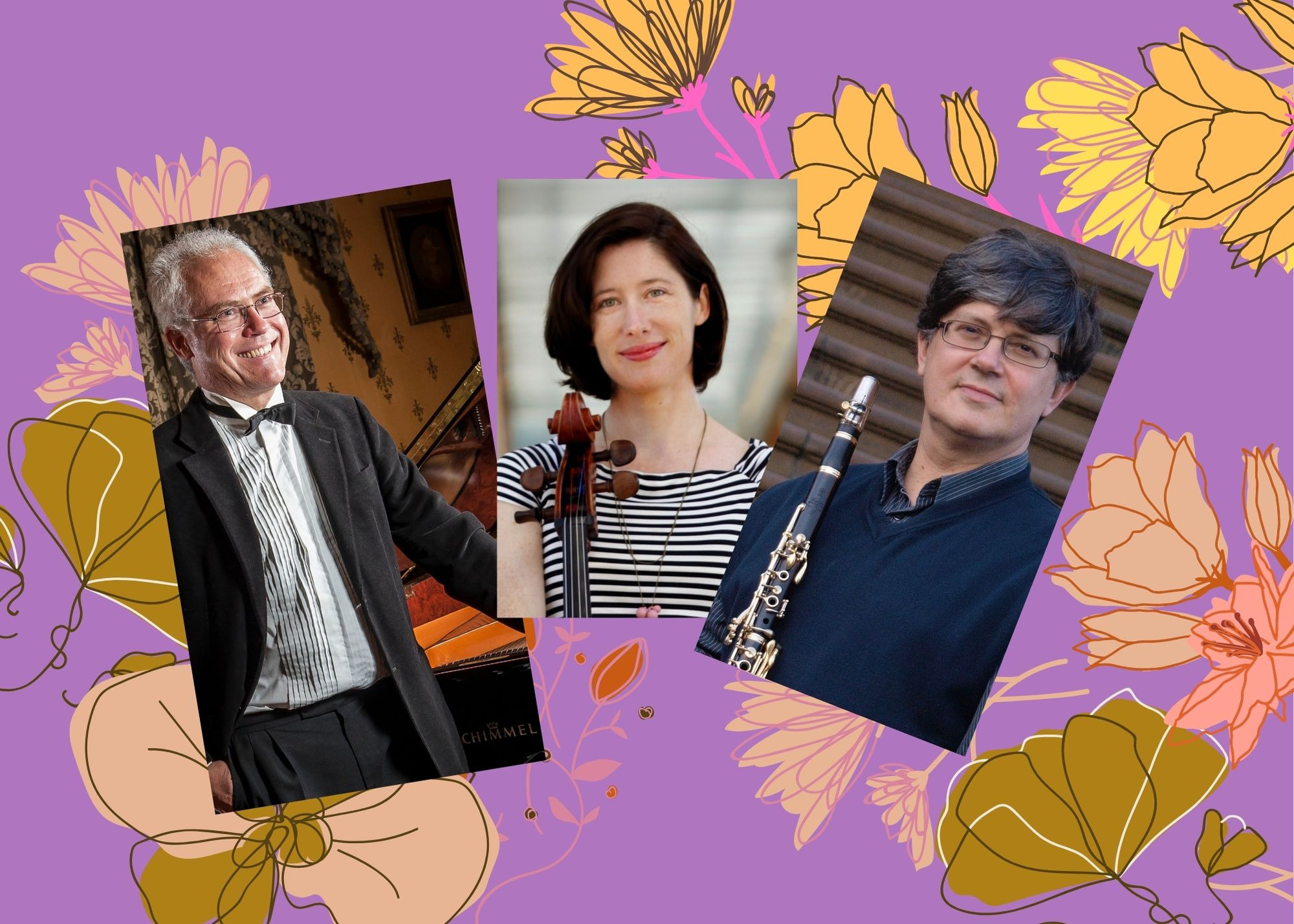 Please note: you are currently booking
Audience In-Venue Attendance
tickets.
Online livestream tickets
are also available for a 6:30pm session.
Team of Pianists presents Classic Music in Historic Venues in the Drawing Room of Glenfern, 19th century Gothic Mansion in East St Kilda. Major sponsor: C & C Rigg Bequest. Live-audience tickets are available for the two performances of this concert. The afternoon performance commences at 3:00pm and concludes at approximately 4:30pm, including an interval. The evening performance, which commences at 6:30pm and concludes at approximately 8:00pm, has a smaller number of live-audience tickets, but will also be live-streamed (purchase 6:30pm live-stream tickets here).
Programme
Sunday May 1, 2022 at 3.00pm or Sunday May 1, 2022 at 6.30pm (AEST - Australian Eastern Standard Time)
Robert Schubert (clarinet), Josephine Vains (cello),Robert Chamberlain (piano)
Immerse yourself in a musical flower garden with radiant chamber music for piano, clarinet and cello. Bach's G major Gamba Sonata (cello & piano) will be complemented by the masterful, rarely-performed Trio Op. 3 by Zemlinsky. Works by Australian composer Julian Yu, including Prelude after J S Bach and The Nightingale variations (after Glinka), plus the Nachtgesang (Nocturne) from Bruch's Eight Pieces Op. 83, round out this delightfully varied recital.
Julian Yu - Prelude after J S Bach for Clarinet solo (2005)
J S Bach - Gamba Sonata in G Major, BWV 1027 (cello & piano)
Bruch - Nachtgesang (Nocturne) from 8 Pieces Op. 83 (clarinet, cello & piano)
Glinka arranged by Julian Yu - The Nightingale - Variations on a Romance by Alabieff (clarinet & piano)
Zemlinsky - Trio in D minor Op. 3 for clarinet, cello & piano
Venue
Glenfern
417 Inkerman Street,
SE corner of Inkerman & Hotham Streets,
East St Kilda, VIC, 3183
Contact
Tel: (03) 9527 2851
Email: info@teamofpianists.com.au
Share this event
---
Discover other events