2021 Kick the Dirt - Arum Lily Blitz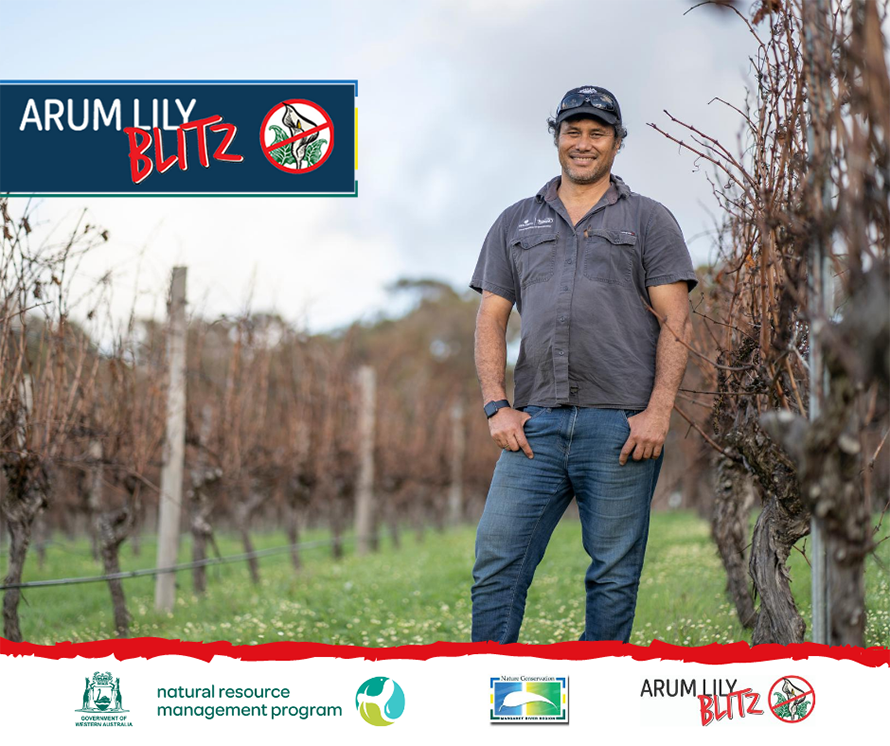 Genevieve Hanran-Smith and Drew McKenzie of Nature Conservation in collaboration with Chris Gillmore of Clairault-Streicker will present current practices for arum lily eradication through the Arum Lily Blitz program with insights into practical development of Biodiversity Actions Plans to meet Sustainable Winegrowing Australia requirements.
Did you know 6000ha are 'under vine' across the Margaret River wine region?
That makes for a lot of wine-producing land – and lots of opportunities for weeds to take hold. Chris Gillmore, of Clairault-Streicker Estate, takes this threat seriously and is a great example of how arum lily control, asset protection and environmental responsibility can coincide.
Chris is one of over a thousand land managers in the Margaret River region that have joined the Arum Lily Blitz, a coordinated campaign to control arum lilies to protect biodiversity, agriculture and landscape values across the region.
To find out how you can become an integral part of the campaign to control arum lilies please join us for an informative morning that will also include morning tea, insights into developing a Biodiversity Action Plan and field trip.
Location
Clairault - Streicker Conference Room at Restaurant, a field trip will follow.