Max Savage and the Lofty Mountain Band with The Yearlings (SOLD OUT)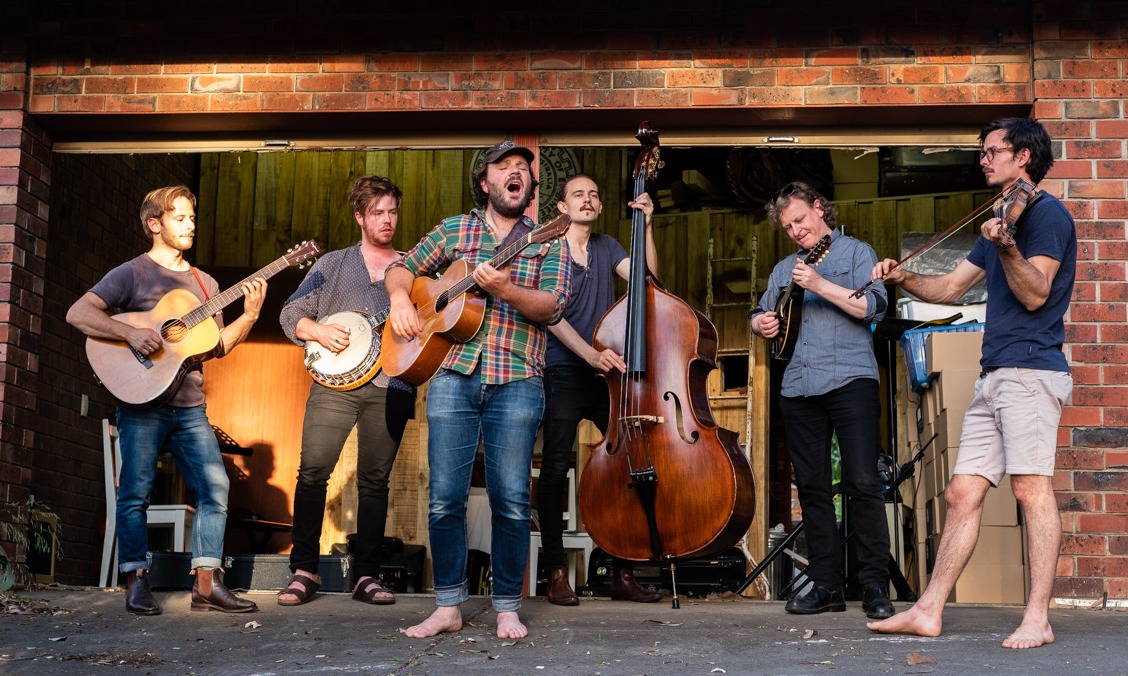 The Lofty Mountain Band are a ragged conference of things with strings: fiddles, guitars, banjos and mandolins, playing a mix of bluegrass, folk and elegiac ballads about miners and 'the man.'
It
comprises Max Savage and long-time musician friends Tom Kneebone on guitar, Tom Boehm on fiddle, Steve Pederson on mandolin, Django Rowe on banjo, and Dylan Kuerschner on double bass. Max describes this band's vibe as more Celtic-, folk-, and bluegrass-driven – a style he says runs in the blood of everyone in the band.
Expect soaring harmonies, filigree and delicate playing, occasional blue jokes and an earnest desire to emulate, with varying success, the sound, style and schtick of the late great John Prine.
Sharing the bill is the wonderful The Yearlings with their band, The Stable Hands.
"The Yearlings were coming up to the top of their set in the gloaming chill and they sounded very different.
Rob Chalklen had let the steeltrap precision of the old Martin dreadnought go to return to the softer wood and honeyed sweetness of a big old Gibson, whilst in the US tour Parkes found a vintage Gibson archtop with voodoo wiring that replaces the old honey fuzz of the Danelectro with pure golden syrup. Parkes is wallowing! They're so sweet. The Yearlings just changed gear. I wonder who their new songs will be? Can't wait.
And I must reiterate: I reckon Rob's as good as rhythm guitarists get anywhere on Earth. She plays like a geological epoch. Masterly. Not even going near that haunting voice. Which only haunts when we need haunting."
Philip White
Concert space opens 7.00pm
Location
Trinity Sessions
318 Goodwood Road, Clarence Park SA 5034
Contact Details