ZÖJ & No Man's Land - Live in Ballarat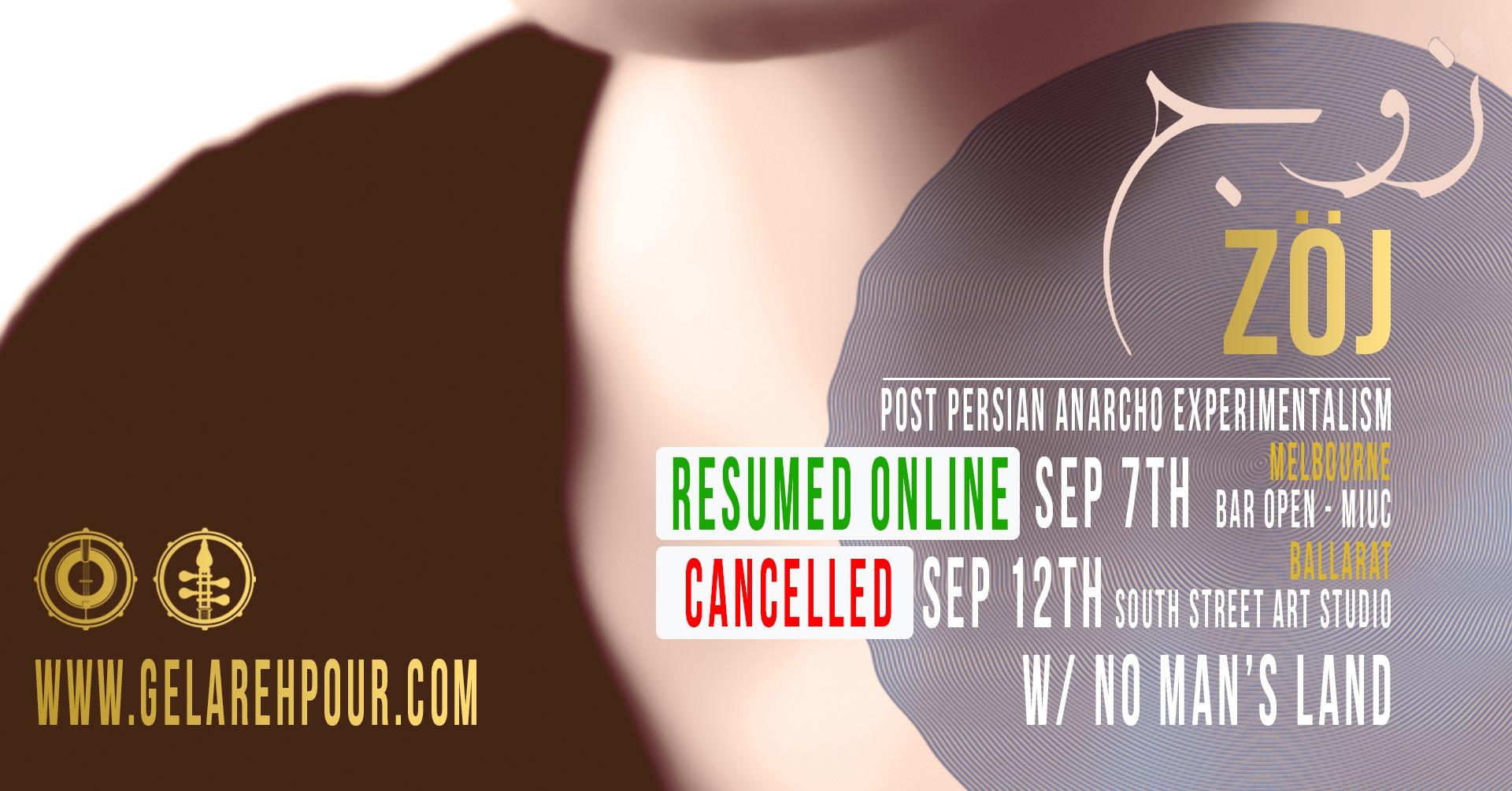 Ballarat: (Cancelled) - Melbourne gig will be resumed online, please see bellow
Melbourne: Will be resumed online on https://www.youtube.com/user/makeitupclub
Date: Tuesday September 7th
Venue: Bar Open (MIUC)
Address: ONLINE
MAKE IT UP CLUB: https://www.youtube.com/user/makeitupclub
Time: 8:00pm
Tickets: donation
ZÖJ
https://www.facebook.com/zojduet
ZÖJ features Gelareh Pour on voice and Persian kamancheh, and Brian O'Dwyer on drum kit. Pour's classical background comes through in masterful playing and evocative interpretations of Persian poetry sung in Farsi. Together with O'Dwyer's experimental percussive approach, the duo's nuanced synergy sparkles with emotion and purpose. ZÖJ is whatever you think it is, but then also, it is not.
No Man's Land
https://www.facebook.com/nomanslanddrone
No Man's Land is a duo of Pippa Bainbridge (vocals, guitar, loop pedal, effects) and Swiss van Kalken (bass guitar, found percussion, effects). Together they make atmospheric drone, audioscapes and performance rituals drenched in Australian folklore.
Location
South Street Art Studio
410 South St, Ballarat Central VIC 3350
Contact Details