They're There Support Drive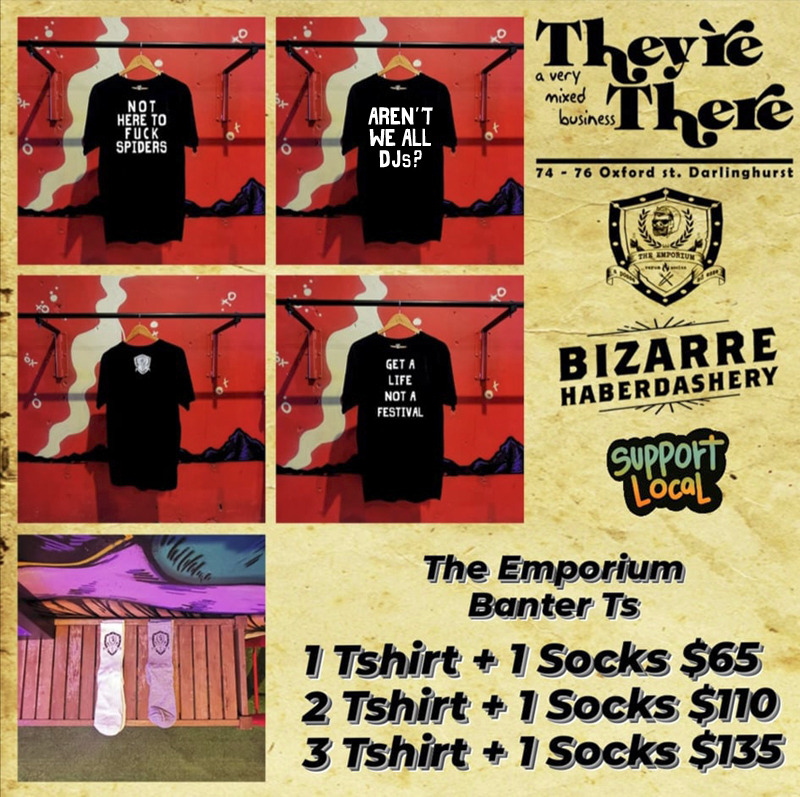 Was a crazy year, we did so much, created a space for all, hosted events, supported crews, and more... All the while being a spot for great coffee & good food!

The lock-downs have made a huge dent in our soul, and we have to move on for a while until the time is right again to re-create our 2.0 version! They're There is the love child of THE EMPORIUM, it's rare we ask our community for support!

So here it is, IF YOU CAN Grab a TSHIRT/SOCKS pack or TWO would HELP SO MUCH!

Xmas Delivery!
Location
Online event access details will be provided by the event organiser